Increase Production, Reduce Downtime & Unscheduled Maintenance
USA DeBusk offers innovative industrial cleaning programs for pulp and paper mills to increase production, reduce costly operational shutdowns, and mitigate unscheduled maintenance.
Customized tooling, high-pressure water blasting, and mobile vacuum trucks and tankers are implemented to support virtually any routine, emergency, or outage support need. Cleaning processes may include automation, 2-D and 3-D hydro blasting heads, rotary nozzles, chemical cleaning, and more. USA DeBusk has equipment inventories and manpower to handle large scale turnarounds and routine requests.
Our experienced teams prioritize safe, high-quality delivery of services for all functional areas of pulp and paper operations, including Power Recovery, Bleach Plant, Fiberline, and Chip Yard.
Application & Service Highlights
Recovery boilers (smelt bed, upper furnace, and furnace deck level)
Digester top separator (Kamyr and Batch digesters)
Heaters (exchanger tubes)
Preheaters (exchanger tubes) U bends
Recovery spout and hood area
Wood yard conveying systems and equipment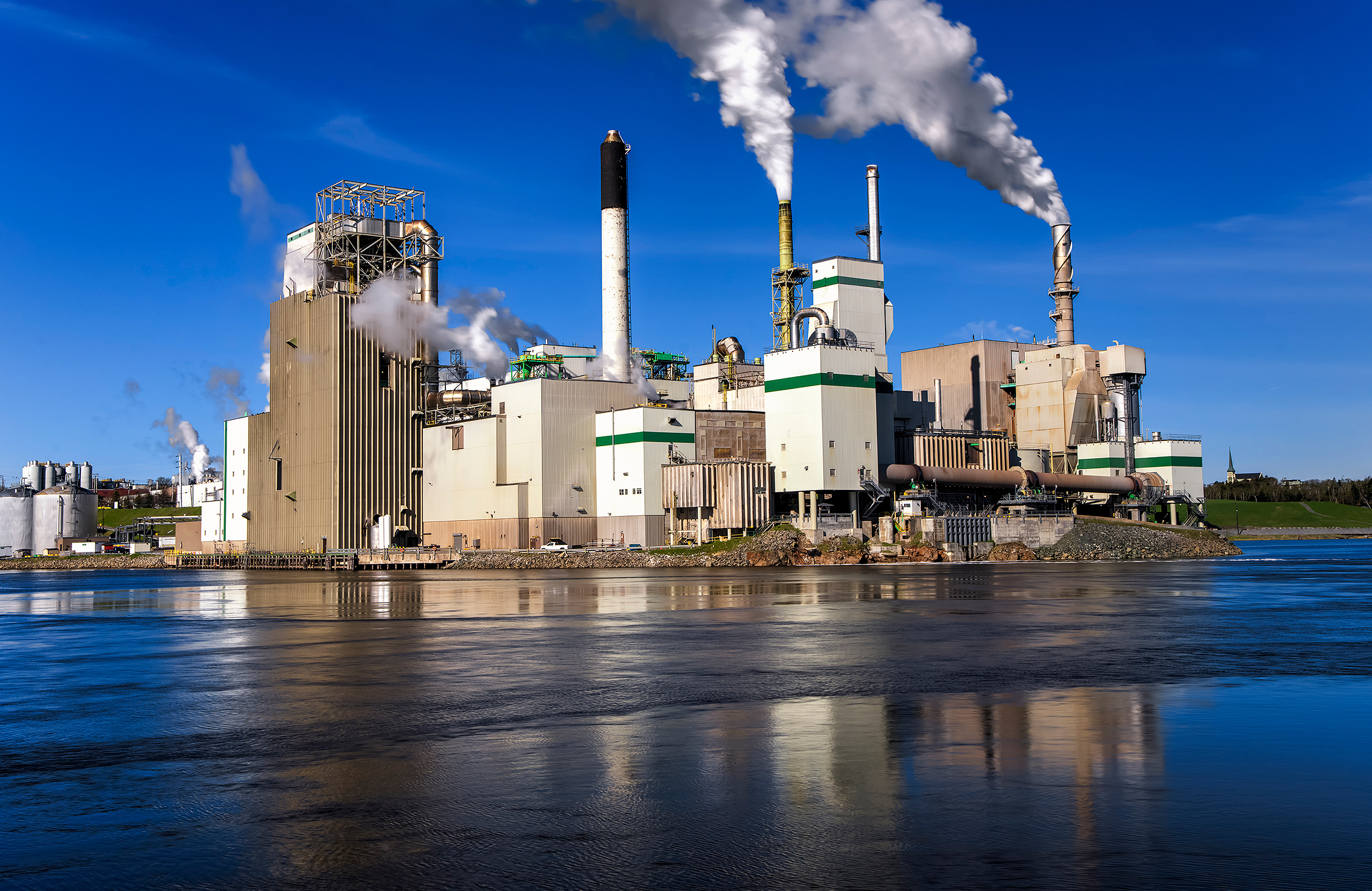 Special Applications
Our cleaning services include these applications.
Boiler Cleaning
Our boiler furnace cleaning process provides the greatest volume per hose size and pump size, while our unique indexer and head setup reduces cleaning time. We we typically save a shift or more of plant downtime, allowing for faster plant startups. The process also removes material in smelt beds more efficiently than conventional processes.
We offer a process for storage and recirculation of water for locations that must shut down due to wastewater or repair schedules. The ability to continue cleaning in these scenarios reduces plant downtime and increases pump utilization.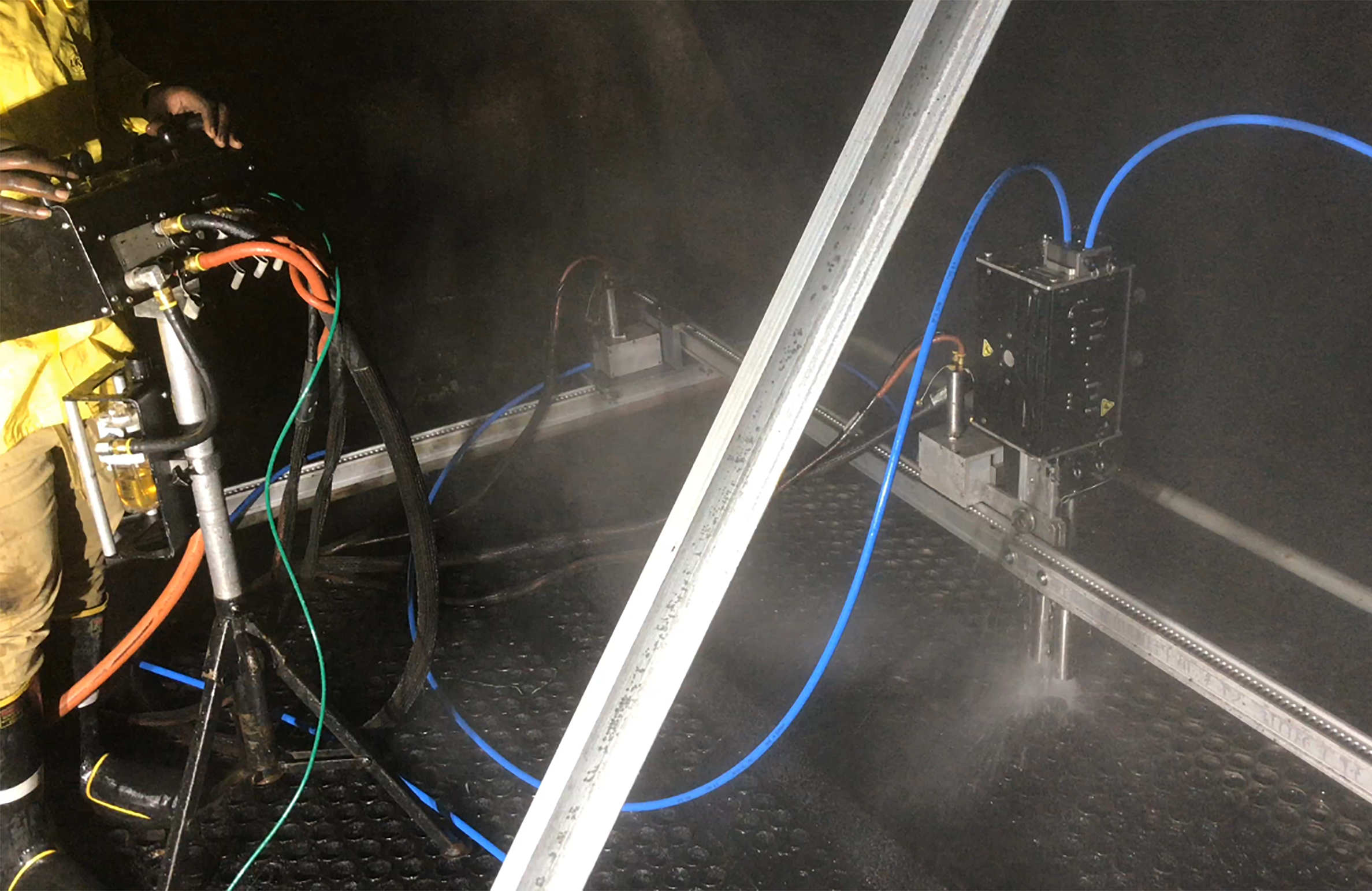 Digester Cleaning
USA DeBusk has performed many digester cleaning projects resulting in faster plant startup times.
These projects are typically completed in one shift, where other service providers require multiple shifts.
Exchangers
We service heat exchangers in pre-heaters, cooking liquor heaters, black liquor heaters, black liquor coolers, and more.
Our equipment nozzles and flex lances will clean the middle of the U-bends and return exchangers to near-new status.
We offer chemical cleaning and automation processes for in-situ cleaning of the shell side of exchangers in many applications.
Concentrators and Evaps
Our processes use automated rigid or flex lances to clean up to 6 tubes at once.
Tube cleaning occurs upon both entry and retraction of the lances.
Stripper Columns
For plants with stripper columns, USA DeBusk crews can enter and clean each tray, upper and lower, in less time than conventional methods. The process brings each tray back to original status.
Our cleaning is more efficient, less intrusive, and generates less waste than other processes.
Tank Cleaning
We have multiple methods for cleaning tanks and neutralizing chemicals. Our high pressure/high volume pumps and processes clean tanks to meet customer specifications without harming the tank liner.
While USA DeBusk teams have the training and equipment to make IDLH entry, we also offer automated systems to eliminate confined space entry in hazardous locations.
Washer Drums
Our proprietary automation cleans washer drums and CB Washers.
Automation eliminates manual cleaning, which increases the cleanliness of the drum and reduces equipment downtime.