Automated Tube Cleaning, Robotics & Custom Solutions
USA DeBusk is committed to developing and applying best-in-class technologies for a safer, more efficient, and more productive workplace.
Our dedicated Automated Tube Cleaning Division includes industry-leading technical talent, with teams conducting ongoing research and development projects.
These efforts have resulted in the introduction of multiple innovative, specialized solutions that have demonstrated safety, speed, and cost-saving advantages for our customers.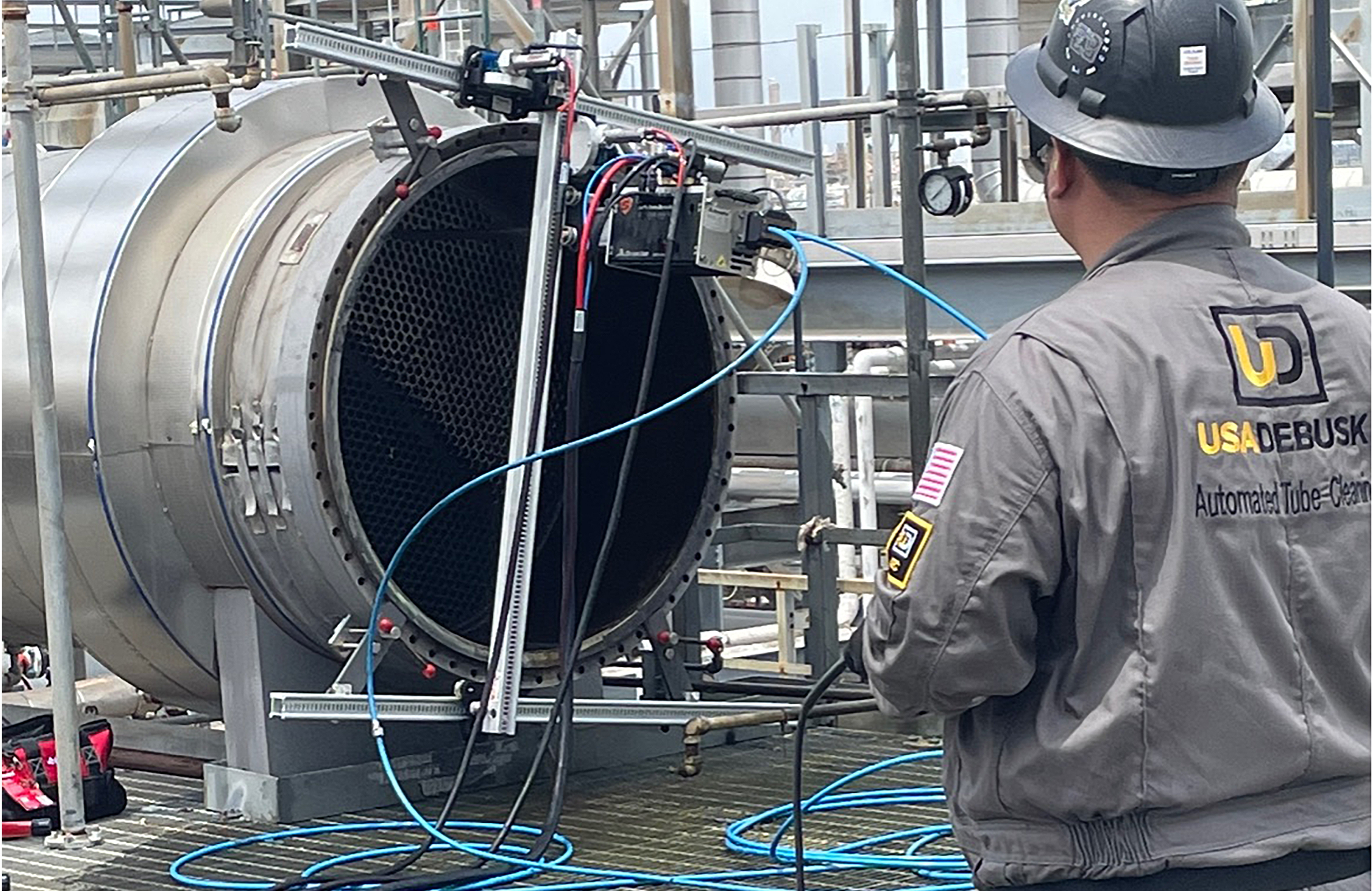 Automated Tube Cleaning
Our Automated Tube cleaning (ATC) teams plan, engineer, and execute cleaning services for large tubular heat exchangers and cooling water condensers using the industry's most advanced automated bundle blasting systems. ATC systems are effective on any equipment configuration, including vertical, horizontal, or fin fan, as well as equipment in confined spaces.
All processes and equipment are engineered for maximum operator safety, first-pass cleaning effectiveness, and speed of job completion. Computerized remote operation of the entire process reduces the need for personnel in blast zones during cleaning.
ATC systems use a computerized controller to precisely index locations and mechanically feed multiple flex lances into the tubes. Water pressure up to 40,000 psi removes and ejects foulants. Automation provides thorough, consistent cleaning and extended run times to complete projects with maximum efficiency.
Robotic Solutions
Our specialized robotic solutions clean surfaces and remove coatings on storage tanks, ships and other large steel structures.
These robots are remotely operated, mobile in all directions, and can be equipped with interchangeable assemblies for hydro blasting, pressure washing, or abrasive blasting. They work on vertical, horizontal, and overhead surfaces using a magnetically adhered drive system. Video cameras onboard the robot and from an overall work area perspective enable remote operation from a safely located command and control center.
Our robotics improve safety by removing workers from blast zones, confined spaces, extreme heights, and other hazardous areas. Custom safety shutoff systems add an extra degree of protection during operation.
Customers realize significant time and cost savings from our robotic surface preparation, including:
Faster than manual procedures
Eliminates downtime for breaks and shift changes
Reduces waste and cleanup time compared to conventional blasting
Reduces or eliminates the need for scaffolding or manlifts
Can eliminate the need for door sheets on tank project
Eliminates containment associated with conventional blasting
Video footage from robotic operations can also assist maintenance inspections on assets.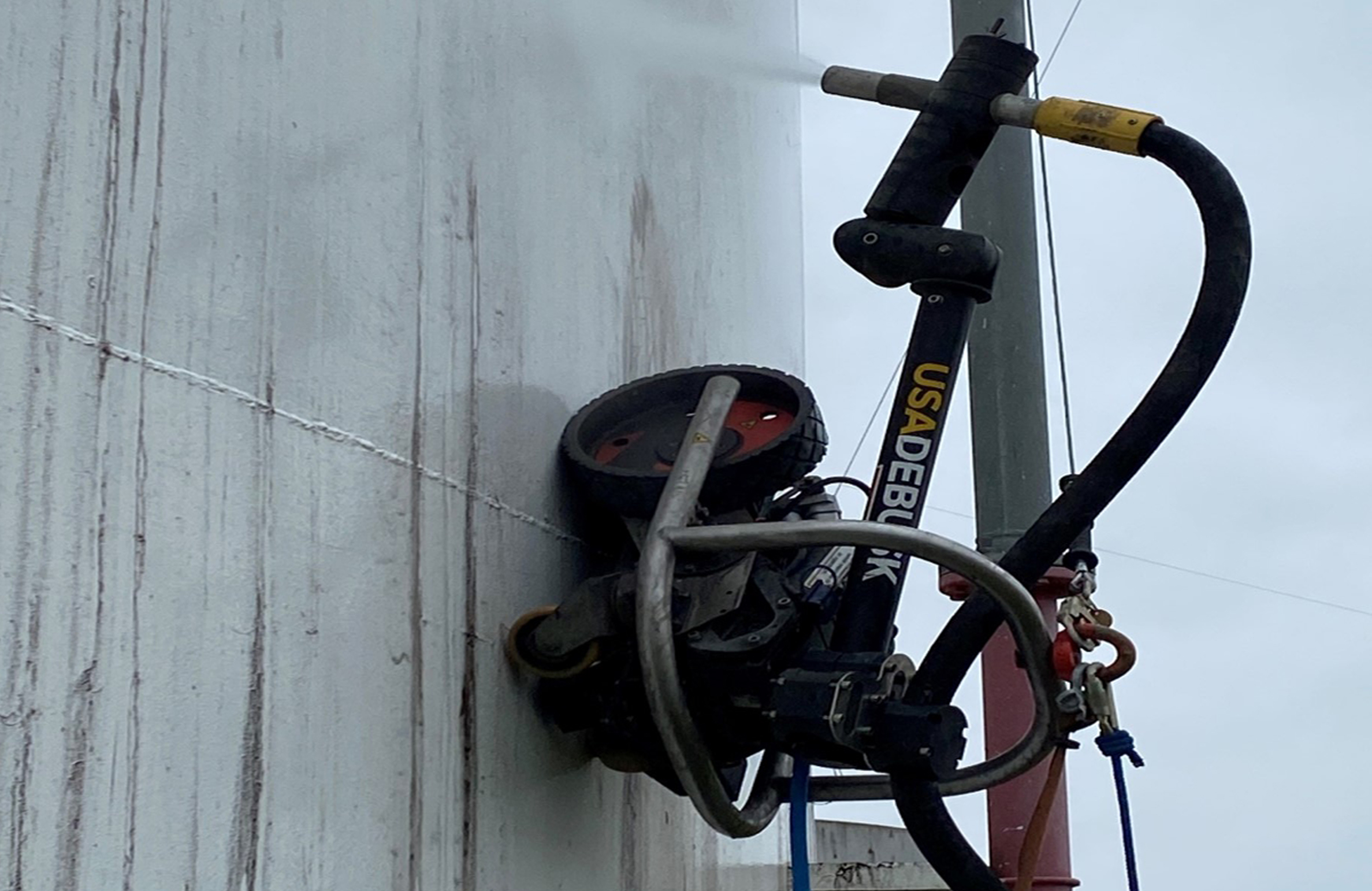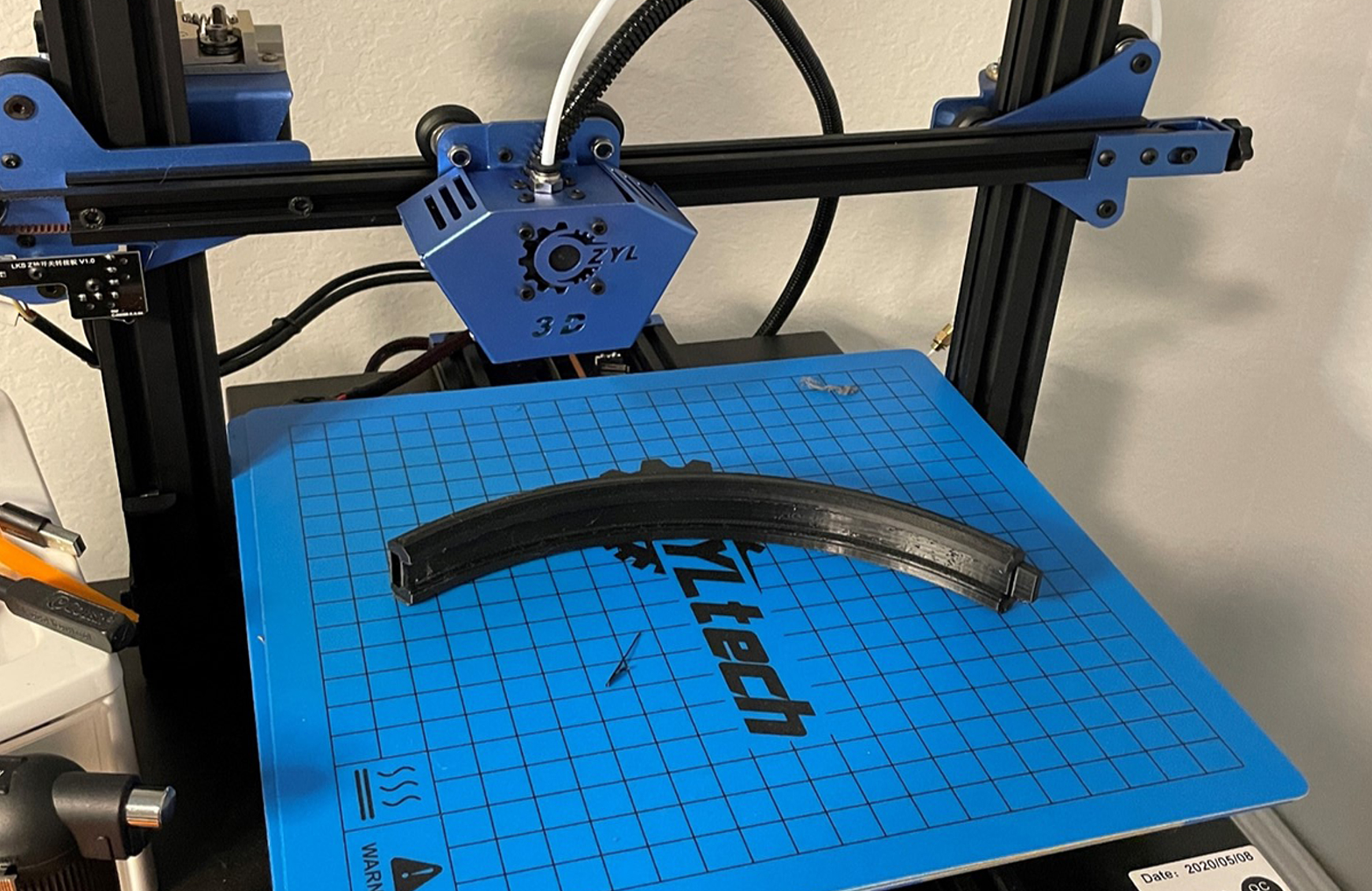 Developing Tomorrow's Systems Today
From new ideas for a cleaning application or process to suggestions for keeping people safe and reducing our carbon footprint, innovative ideas are constantly being explored to benefit our customer's current and future needs.
USA DeBusk management actively encourages employee input at all levels for technology development. We also partner closely with our customers to generate novel ideas for mitigating issues such as confined space entry, wastewater generation, and worker exposure to hazardous environments.
The rapid pace of change in today's industry demands fast implementation of solutions. To reduce development times, we utilize the latest sophisticated design software, perform rapid prototyping, and use techniques such as 3D printing to create parts and tools in various materials.
From initial concepts to field-proven solutions, USA DeBusk is at the forefront of new technologies.
Can remove the need for manned entry in confined and hazardous spaces
Remote control increases operator safety
Automation relieves worker exertion
Robotics can prevent worker exposure to harsh chemicals and temperatures
Smaller crew sizes due to automation reduces risk
Robotics operate safely in areas with limited visibility
Safety and risk reduction
Computer-controlled precision and repeatability
Cost savings from smaller crews, less equipment, and faster turnaround times
Experienced project managers and teams
Versatile, multi-purpose systems
Minimal scaffolding and small footprint
Reduced waste and cleanup time