Turnkey, Custom-Engineered Solutions
Achieve higher levels of reliability, safety, and efficiency with USA DeBusk turnaround services. We have the have the experience, expertise and technology to plan and deliver turnkey, custom-engineered solutions that add value from start to finish.
Reduced turnaround duration
A single point of contact and responsibility
Reduced offsite exposure and transportation risks
Minimized handling damage
Turnaround Management & Service Line Capabilities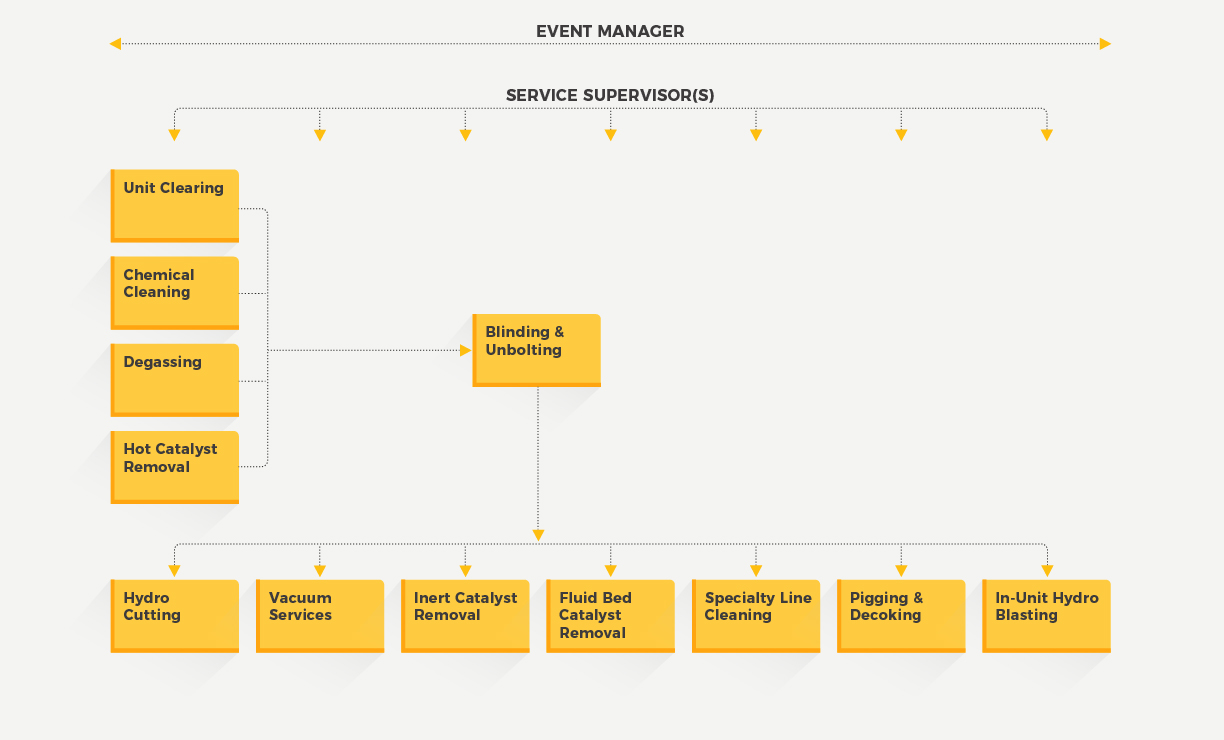 Unit clearing
Chemical cleaning
Degassing
Hot catalyst removal
Fluid bed catalyst services
Fixed bed catalyst services
Inert catalyst services
In-unit 10-40,000 psi hydro blasting
Pigging and decoking
Precision hydro cutting
Vacuum services
Specialty line cleaning
Specialized FCC unit services
Specialized Coker unit services
Automated technologies for all units
Water recirculation for hydro blasting and pigging & decoking
Flareless turnarounds for all units
MSS vacuum trucks for all units

Unique Resources, Superior Results
USA DeBusk has an extensive record of success with turnaround services for every area of plant operations, including FCC, sulfur recovery, alkylation, crude, ethylene, cokers, hydrotreaters, towers, separators, condensers, boilers, coolers, scrubbers, exchangers, and strippers. Our unique approach to turnaround planning and execution offers you advantages in speed, safety and savings.
Turnkey, Multi-Service
We provide the broadest range of specialty, high-value service lines and the ability to execute a larger scope of turnaround services. We also handle routine tasks, such as moving and connecting hoses, so your personnel don't have to.
Best-in-Class Safety
We operate according to the industry-leading safety guidelines. We develop project-specific safety plans incorporating both customer and USA DeBusk guidelines, make extensive use of automated technologies, and have dedicated Safety professionals onsite at all times.
Strategic Planning
Our Event Manager and turnaround teams work with your engineering, operations, maintenance and HSE personnel to clarify the scope of work, identify potential problems, and develop safe, effective solutions to meet your objectives.
Synergy
With the ability to command multiple service lines and resources, we take advantage of efficiencies in utilizing equipment and personnel, saving time, reducing costs, decreasing our overall footprint, and ensuring consistent, quality results.
Event Management
A highly experienced Event Manager participates in the the earliest stages of turnaround planning, provides top-level management, coordinates field-level supervisors, and streamlines customer communications.
Automated Technologies
Extensive automation throughout our service lines increase speed, improve precision and productivity, and mitigate safety risks.
Sustainability
Our procedures protect people and the environment. We offer enhanced containment, water recirculation and on-site filtration technologies to conserve resources and reduce waste.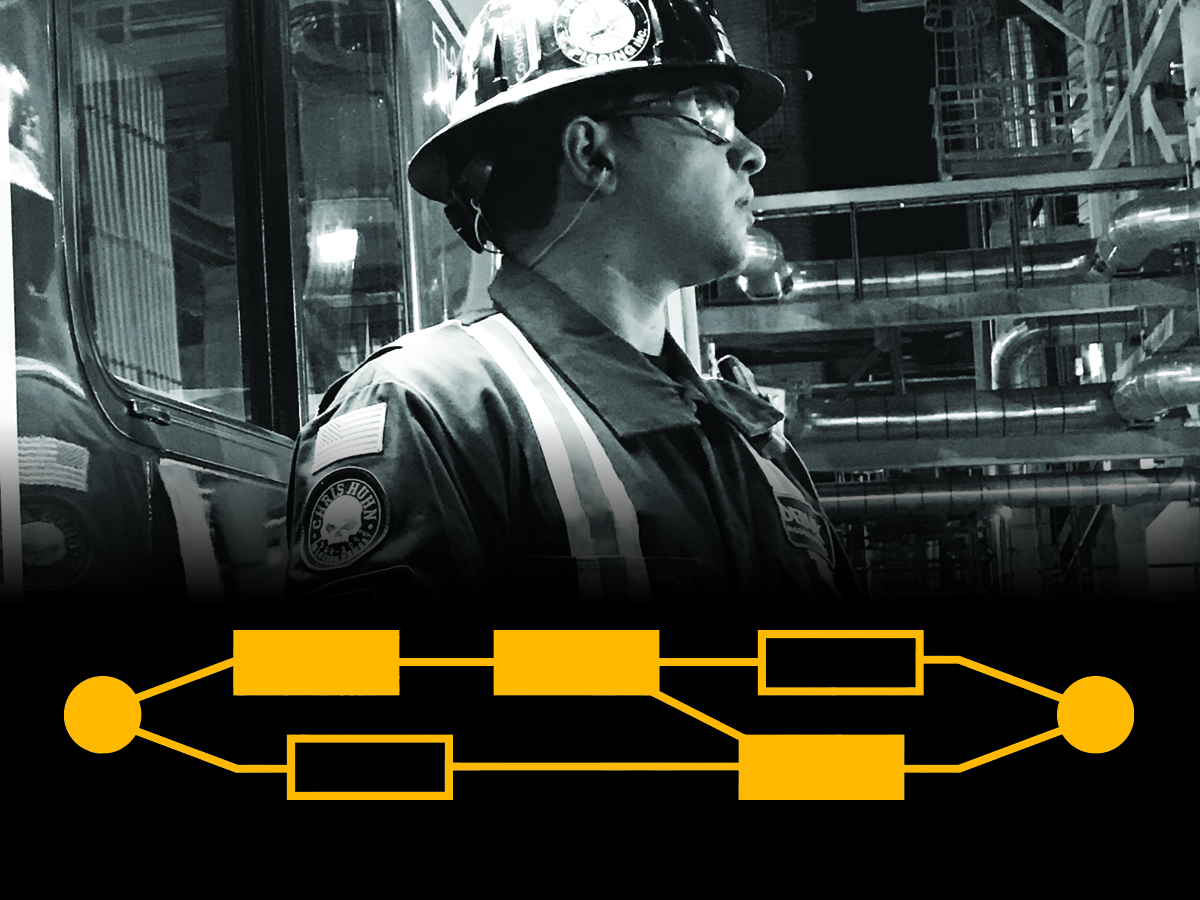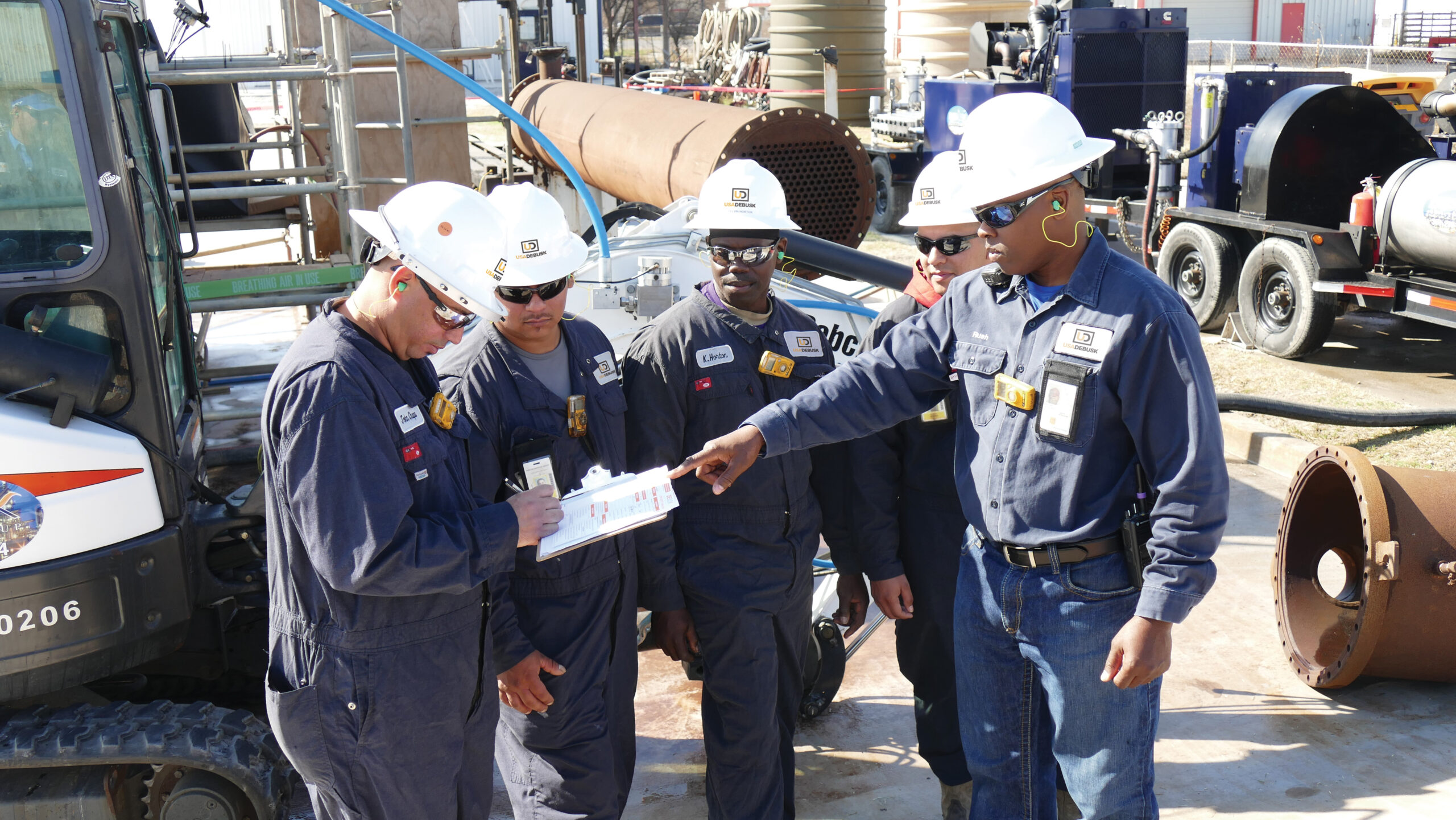 Safety
Safety is our first priority, from initial planning through turnaround completion.
We develop a project-specific safety plan that incorporates both customer and USA DeBusk guidelines.
As a multi-service-line provider, we are able to establish and enforce more consistent safety practices for all work.
Top level participation, including senior USA DeBusk management and Event Manager
Safety trackable QR codes on each employee ID badge link to cloud-based records of certifications and training; customers can check the status of any employee in real time
Safety professional(s) on-site full time
Automated technologies reduce risks
Specialty Service Highlights
Our turnkey, multi-service line solutions for turnarounds include the advanced technologies highlighted below:
Unit Clearing
A turnkey decontamination package using safe and effective cleaning products, experienced technical supervision, advanced equipment and innovative processes.
Opens the unit efficiently, saving days on the turnaround critical path
Safe for personnel and equipment
Pre-engineering to develop detail drawings and timelines
Proven, predictable results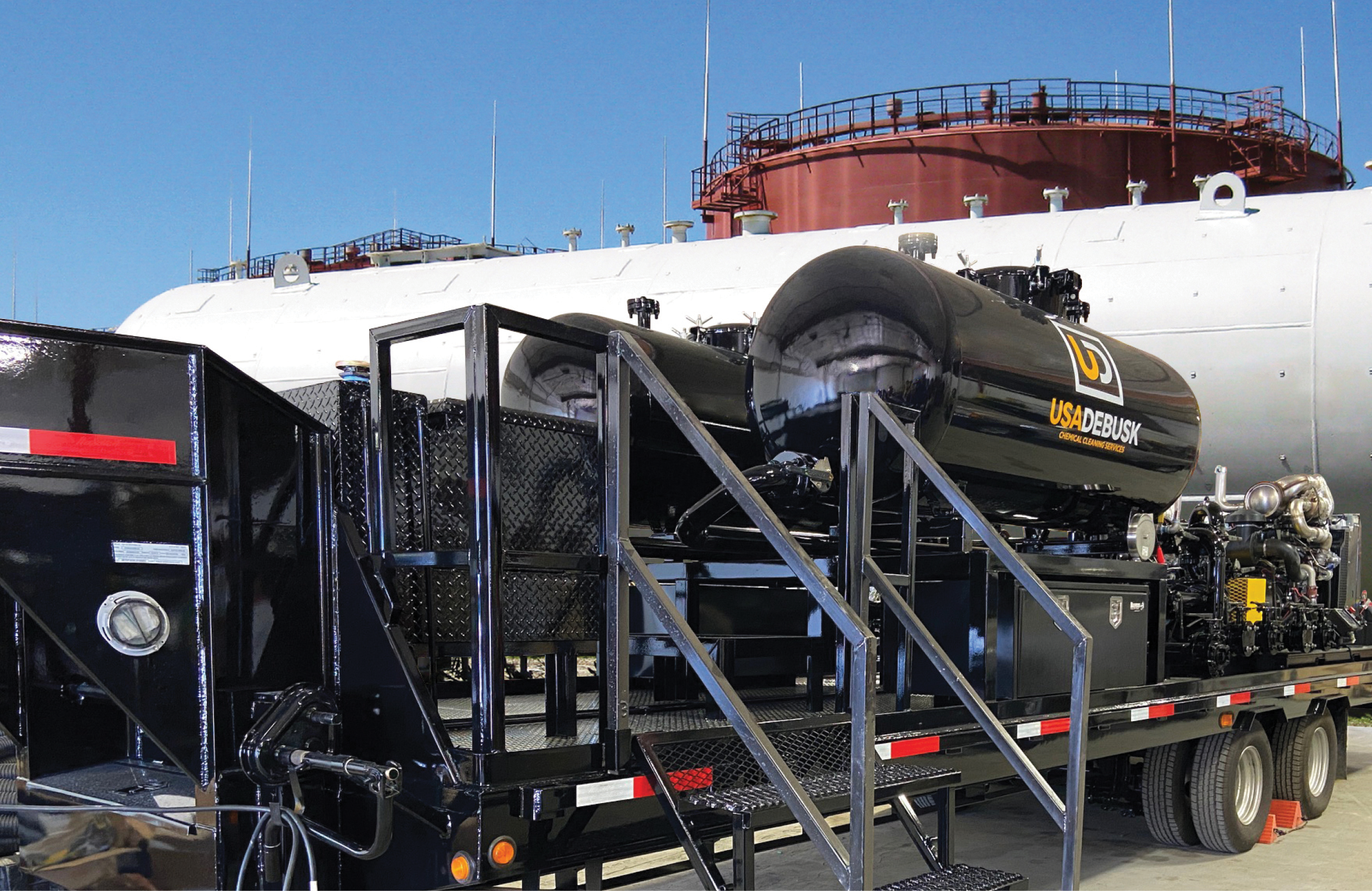 Hot Catalyst Removal
Save days on your FCCU turnaround and reduce the critical path by removing residual catalyst during unit shutdown.
1,250°F (677°C) vacuum technology
Savings on catalyst purchase and disposal
Operational yield support, transloading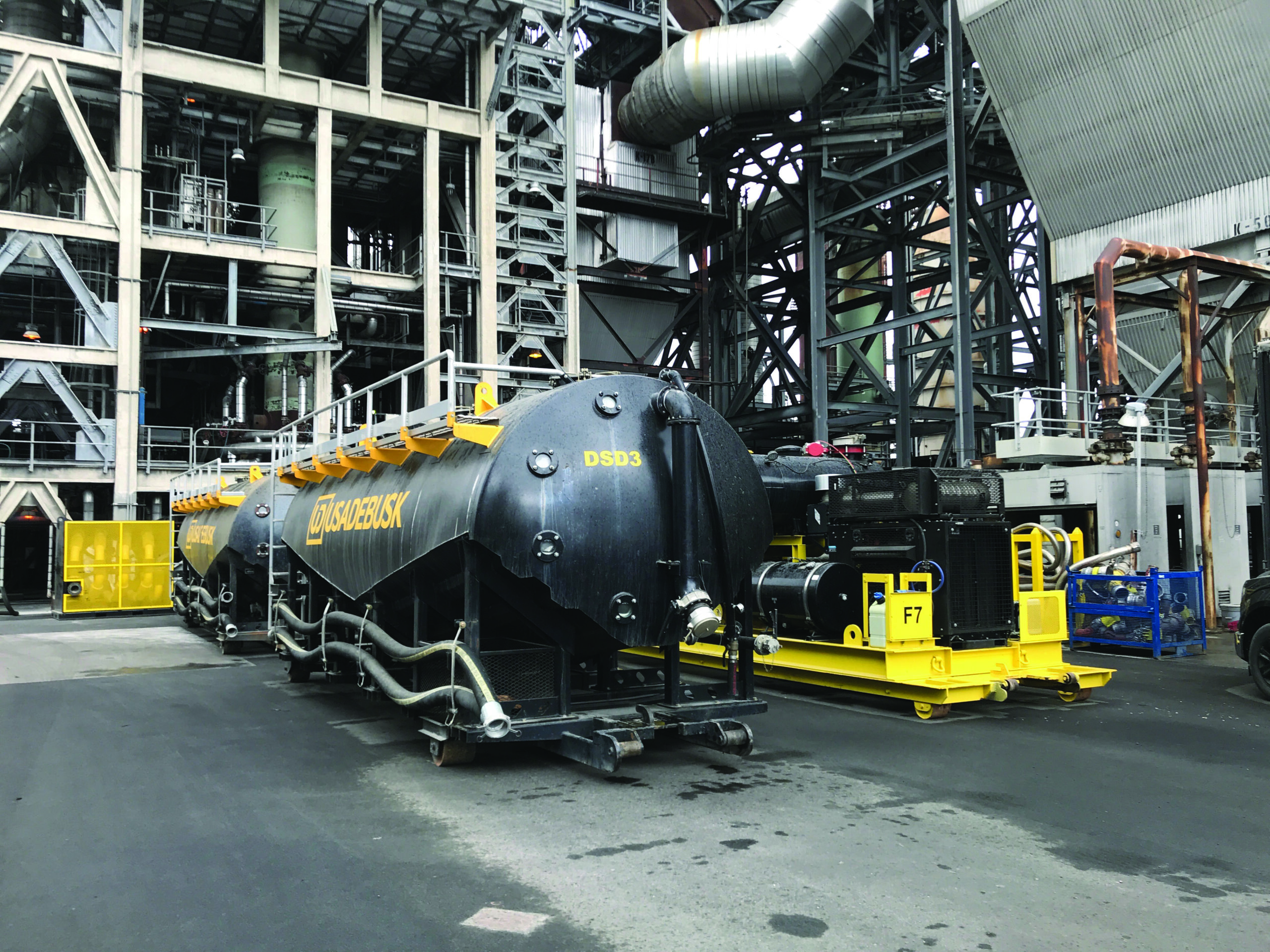 Inert Catalyst Services
Assure the availability of inert catalyst reactors with complete maintenance and turnaround services.
Safety innovations include real-time biometric monitoring
Catalyst Removal Amphirol (CAROL), the only robotic solution in the U.S. for unloading catalyst from inert reactors
Cardox CO2 gas expansion fracturing to dislodge fused catalyst
Vacuum units and other equipment purpose-built for catalyst handling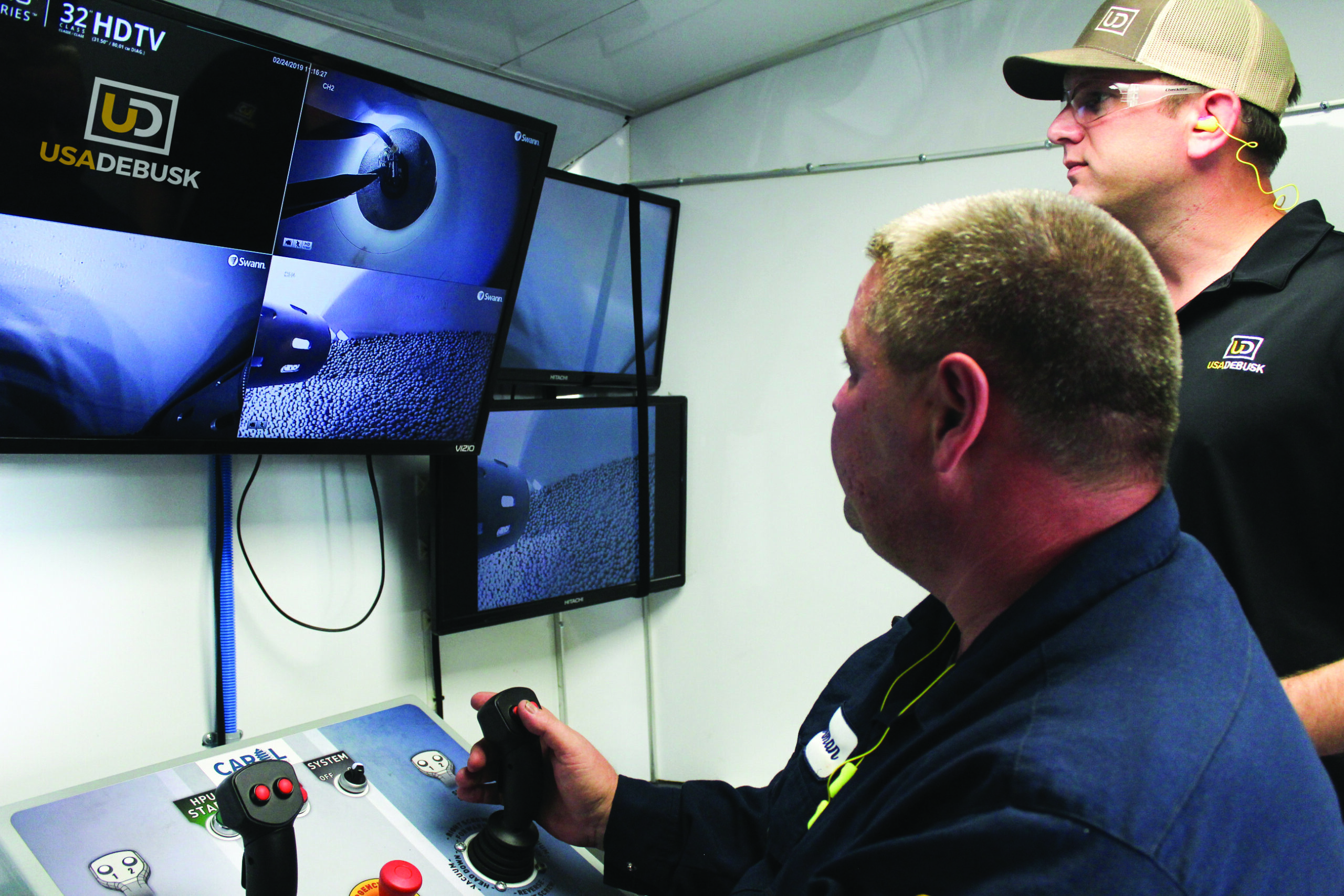 Pigging, Decoking & Filtration
Mechanical cleaning of furnace coils to restore flow and heat exchange efficiency while reducing differential pressure. Includes comprehensive project design, engineering, scheduling, cost savings analyses and results verification.
World's largest fleet of TriMax™ triple pumping systems that increase productivity by 50%
Advanced electronic controls, automation and video monitoring
The industry's most diverse selection of decoking pigs
Closed-loop effluent filtration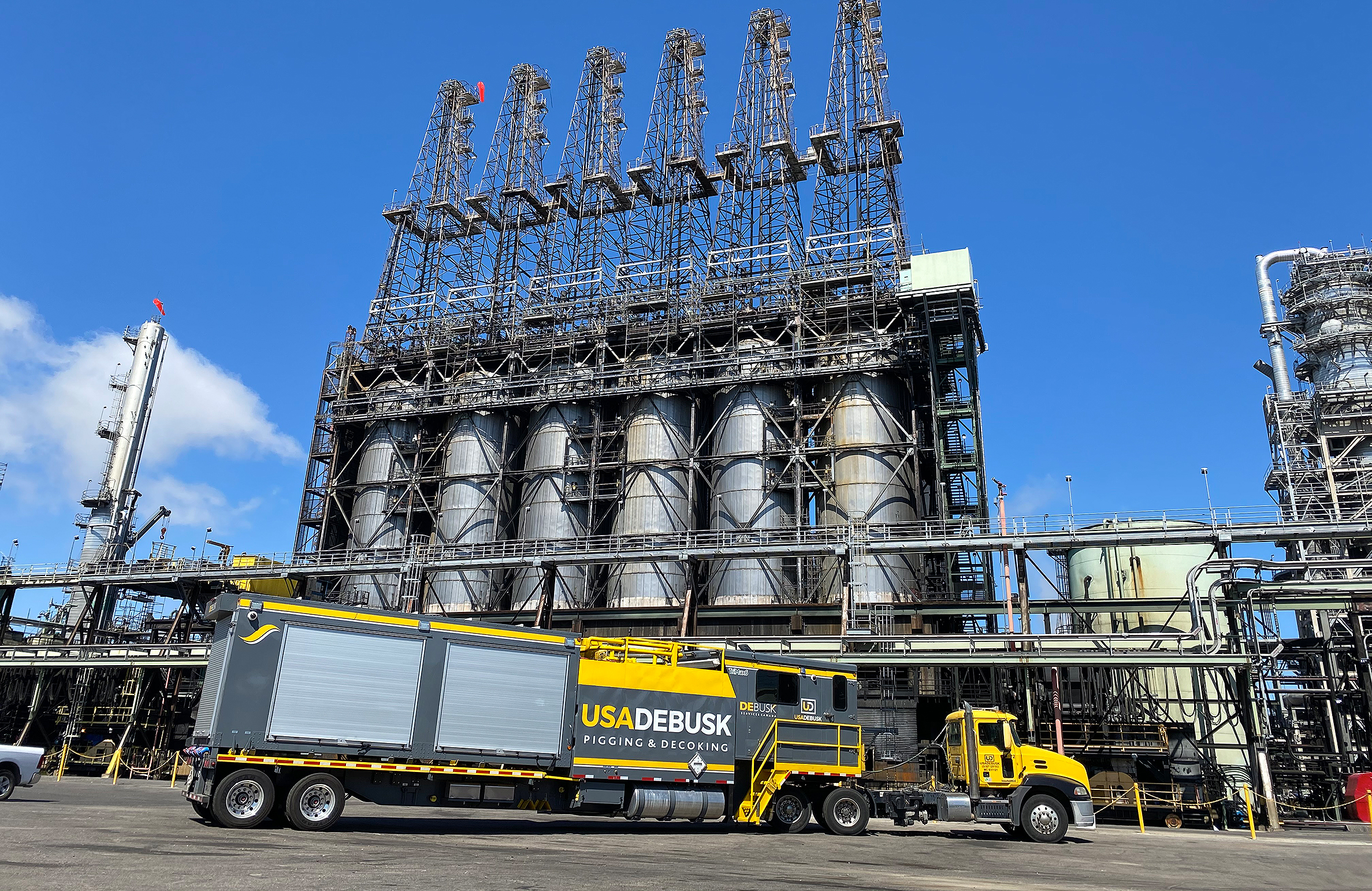 Specialty Line Cleaning
Industry-leading technology to clean vapor lines, transfer lines and lines associated with the heater.
Automation for safety and productivity
Custom engineering to apply properly sized hoses, nozzle configurations, pressures and cleaning speeds for each line
Containment of coke and water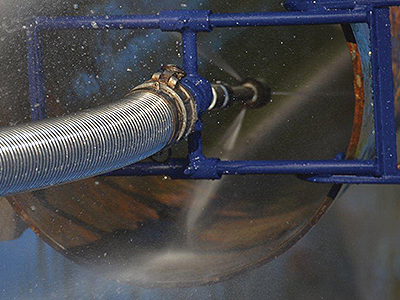 Hydro Cutting
The safe, precise solution for reactor and regenerator head removal, riser line cuts, and more.
Fully automated operation
Dedicated hydro cutting teams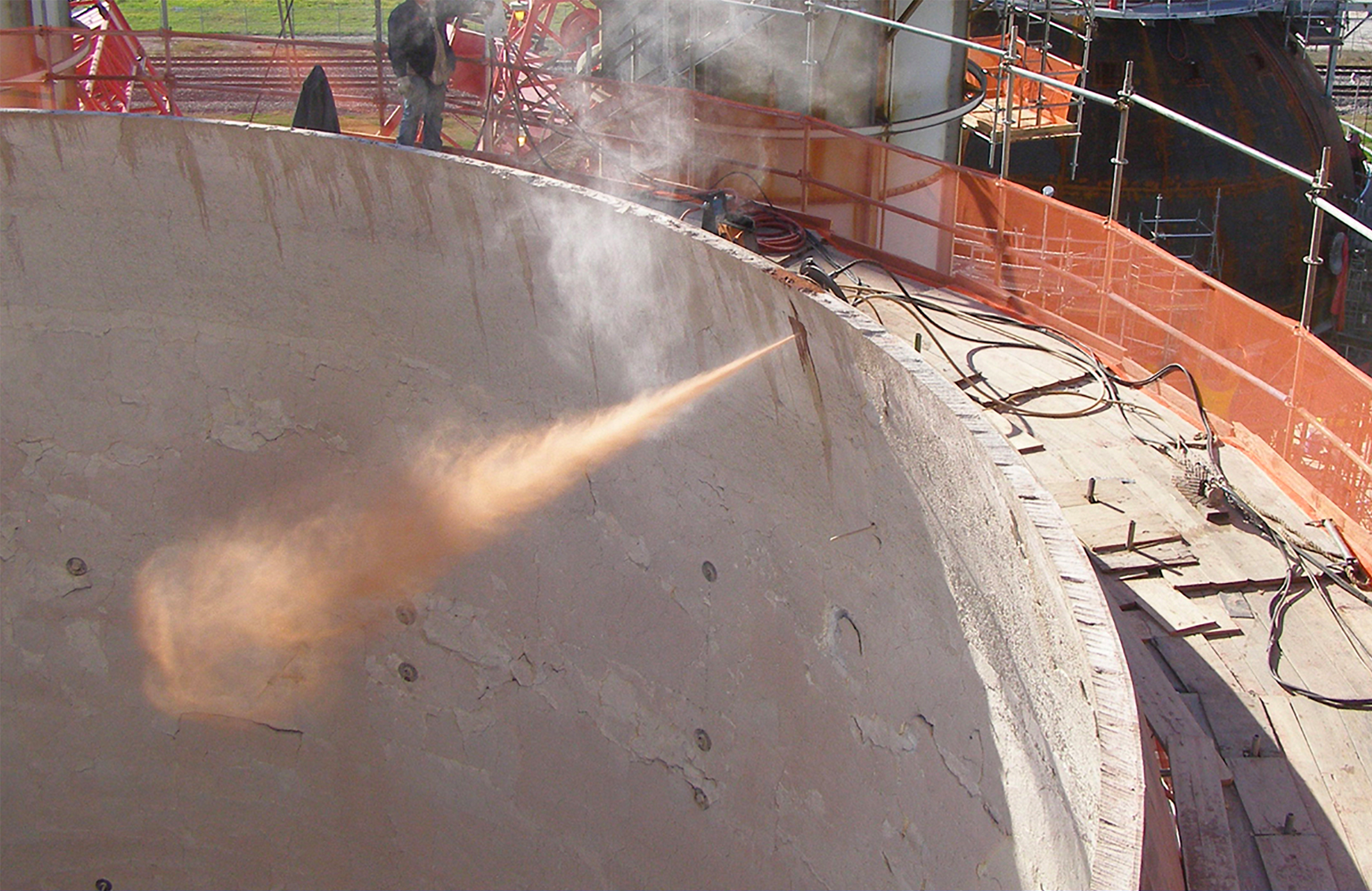 Hydro Blasting
The latest automated technology and equipment for fast, effective tube and shell-side cleaning.