Effluent Management Equipment Rental
USA DeBusk maintains an extensive inventory of equipment that is used in our pipeline integrity management projects. This equipment is available for rental.
We also offer turnkey effluent management packages that include design, layout drawings, detailed mechanical needs list, low point tagging, equipment installation support, execution support, and offsite cleaning of our equipment.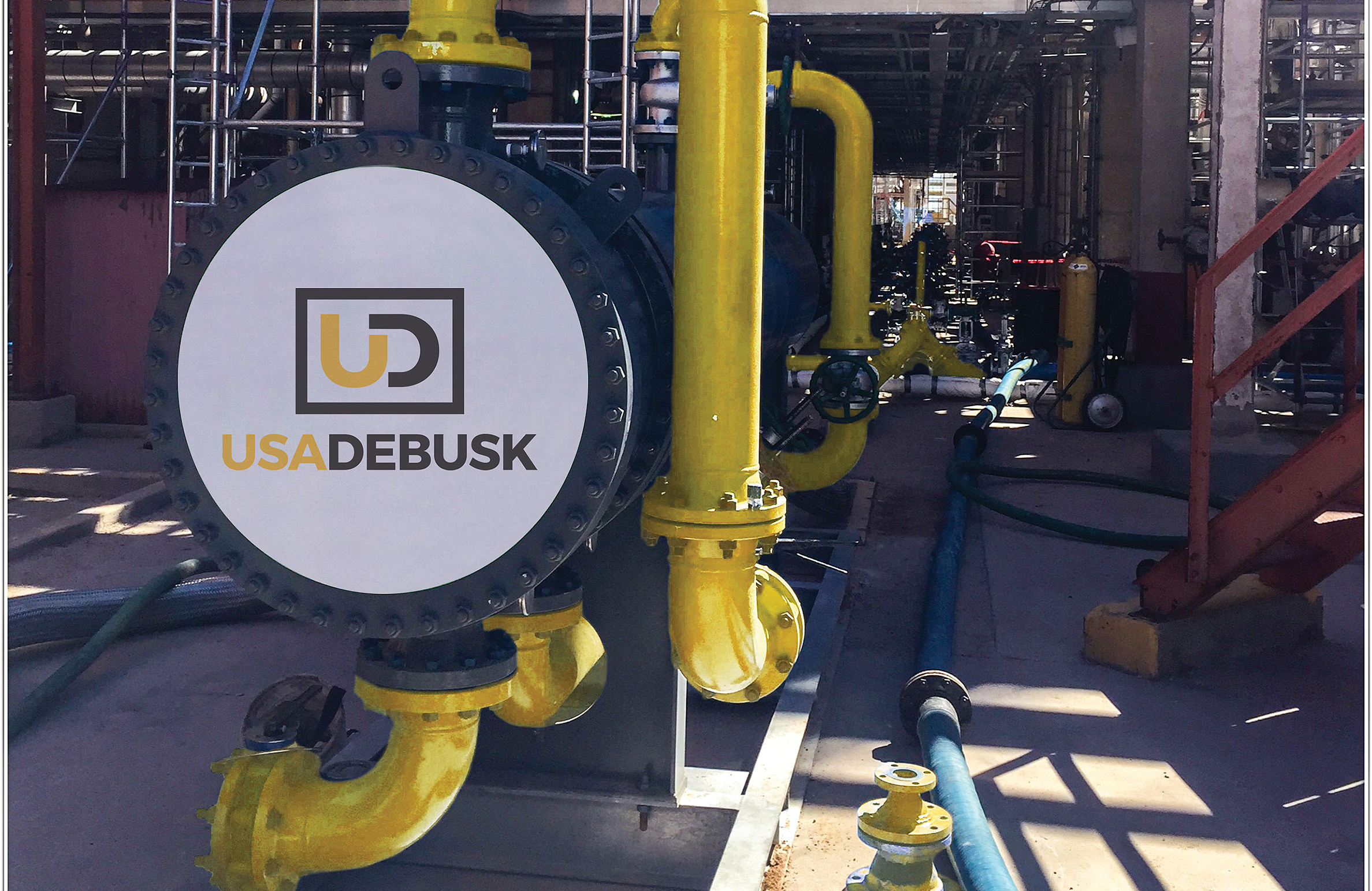 Equipment
Temporary pig launchers and receivers
Temporary piping, fittings, and hoses
Tube and shell heat exchangers
Valves and spool adaptors
Containment, drip pans, and spill-control trailers
Vapor control scrubbers and vessels
High-pressure and low-pressure chemical injection systems
Tube and Shell Heat Exchangers
For temporary cooling or heating applications, we maintain a large fleet of tube and shell heat exchangers.
Capacities include 750 ft2, 1,500 ft2, and 2,500 ft2. Each unit is cleaned, inspected, and pressure tested after each use.
Contact USA DeBusk for an application analysis, exchanger calculations, specification sheets, U1's, mechanical drawings, and more information.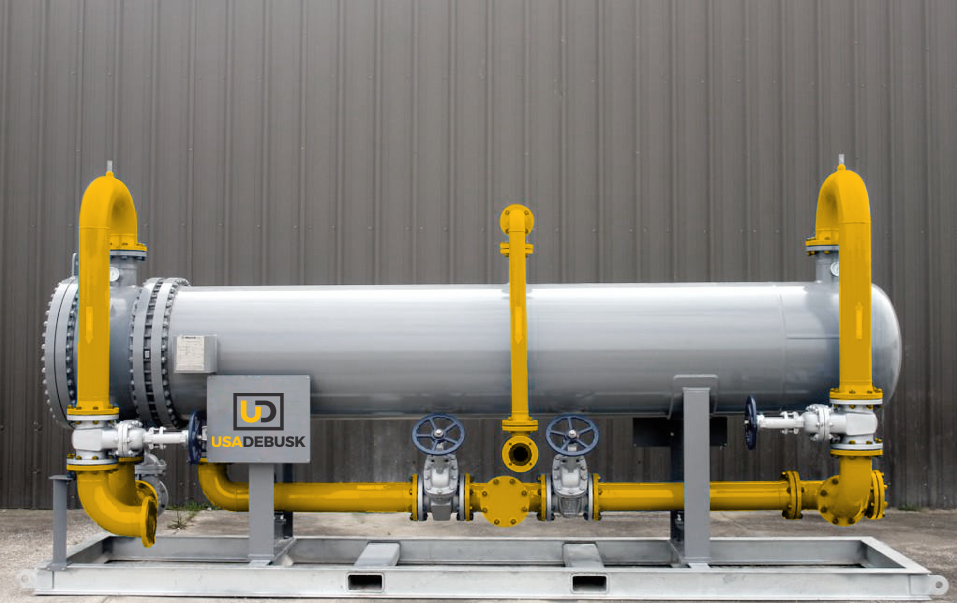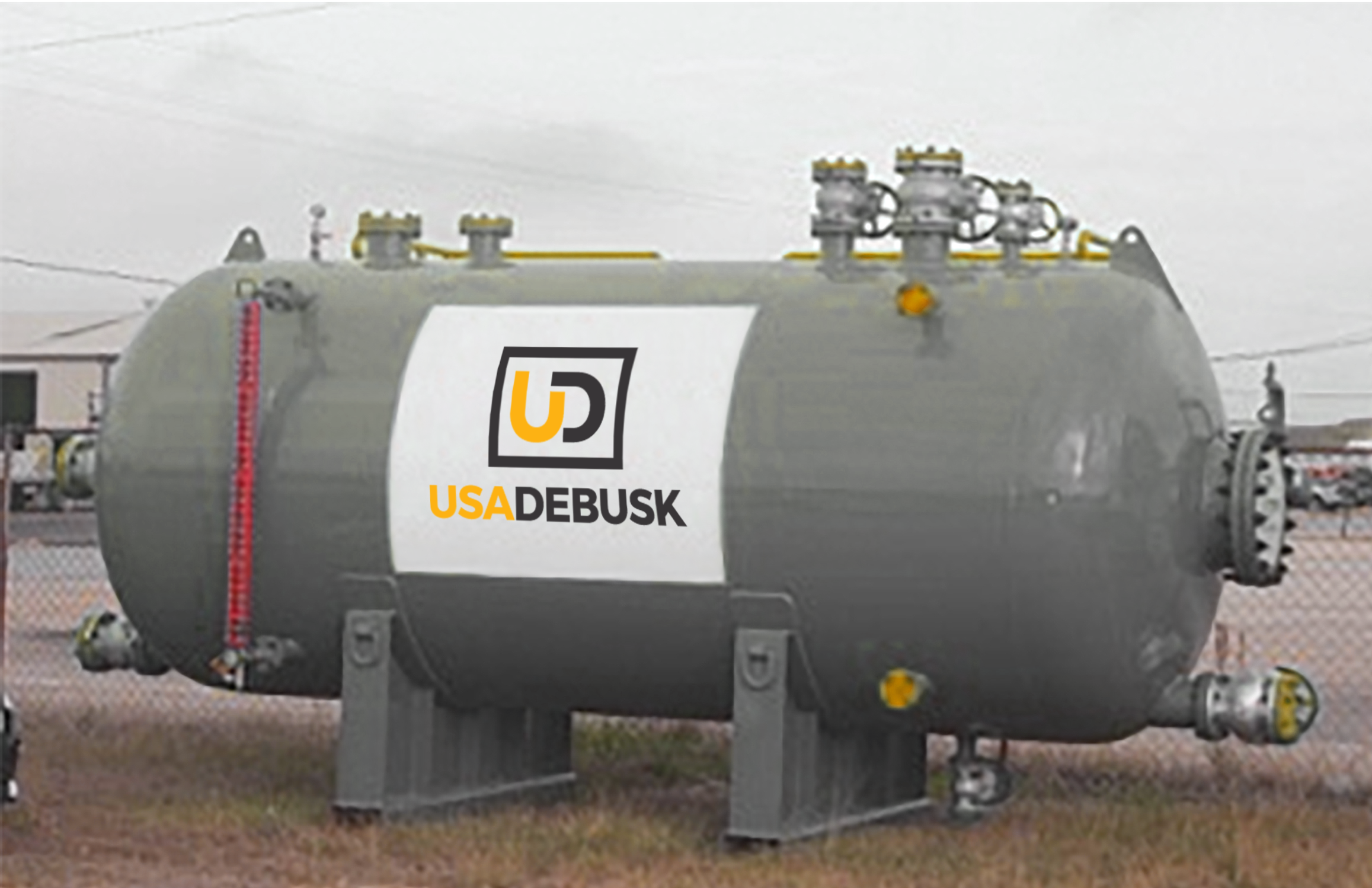 Pressure Vessels
Temporary relief drums ensure adequate degassing of effluent streams while providing a tie-in for emission control devices. Each pressure vessel is cleaned, inspected, and pressure tested after each use.
Ample nozzle availability
Built on catwalk for safe access of top nozzles
Temporary Process Piping
We maintain a large inventory of 150# and 300# temporary process piping, fittings, and valving. Drain piping comes with three 2″ stub outs on 10′ sections. Straight piping is available in 20′ sections.
Up to 18 connections (1″ or ¾") per 10′ section
Offset design of drain manifold ideal for sampling and bleeder management
Custom-built shipping racks for safe transport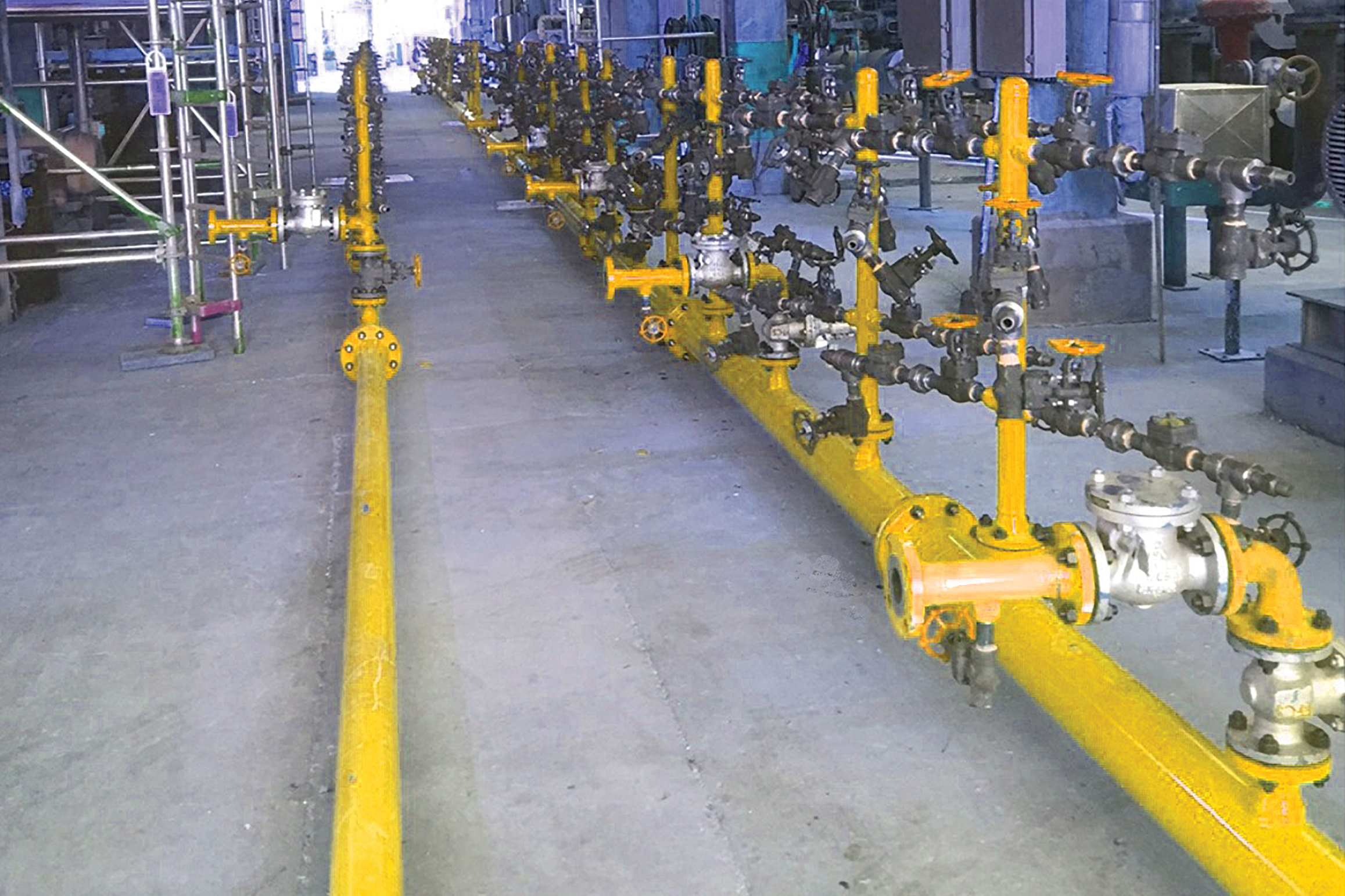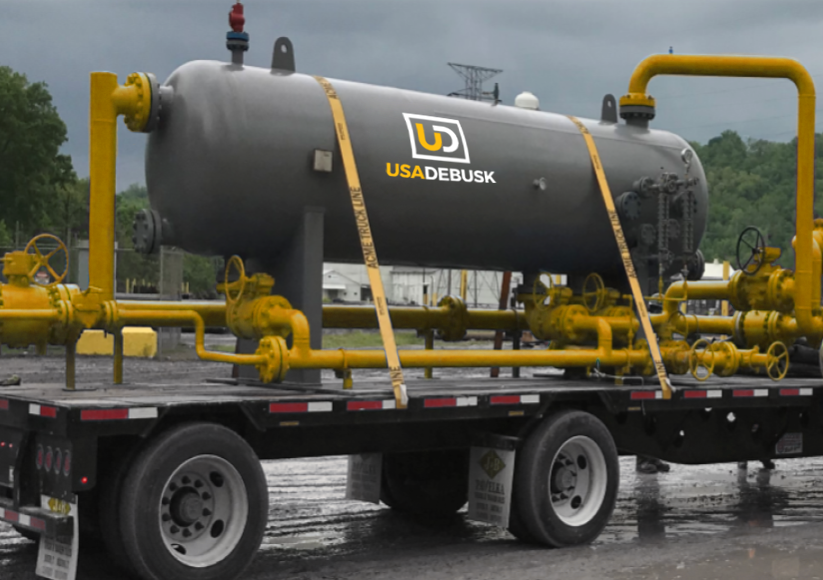 Filtration
Mitigate risks of plugging an exchanger with our portable filtration solutions.
Our basket-style strainer/ filter offers protection to downstream equipment. It can be cleaned by back-flushing without being disconnecting from the process.
Effluent Skids
These effluent skids develop up to 273 GPM, offer built-in redundancy, have a built-in bypass with positive isolation, and run on plant air or nitrogen. What's more, they have a footprint of only 6′ x 4.5′.
All wetted parts are replaced after each use.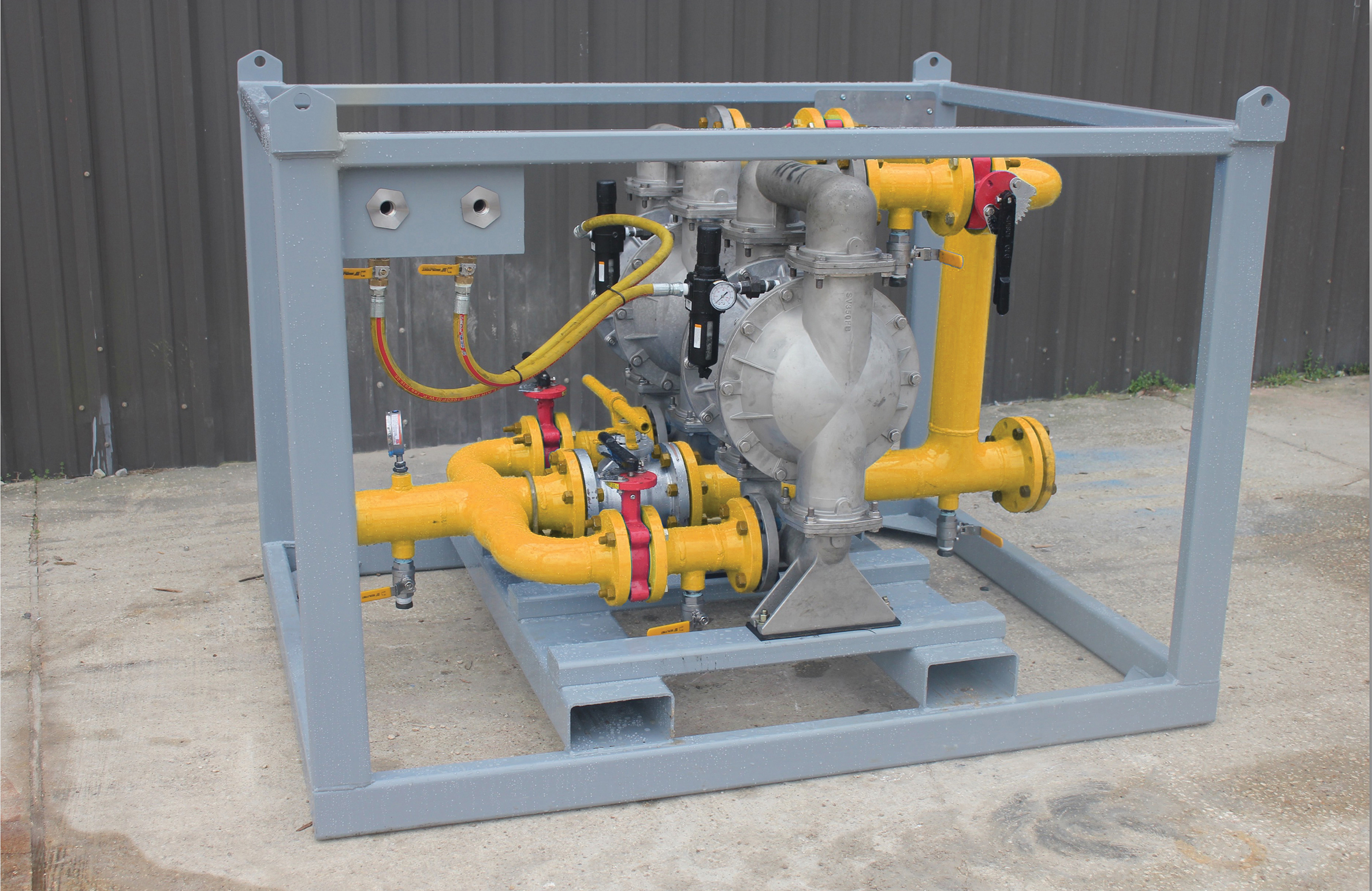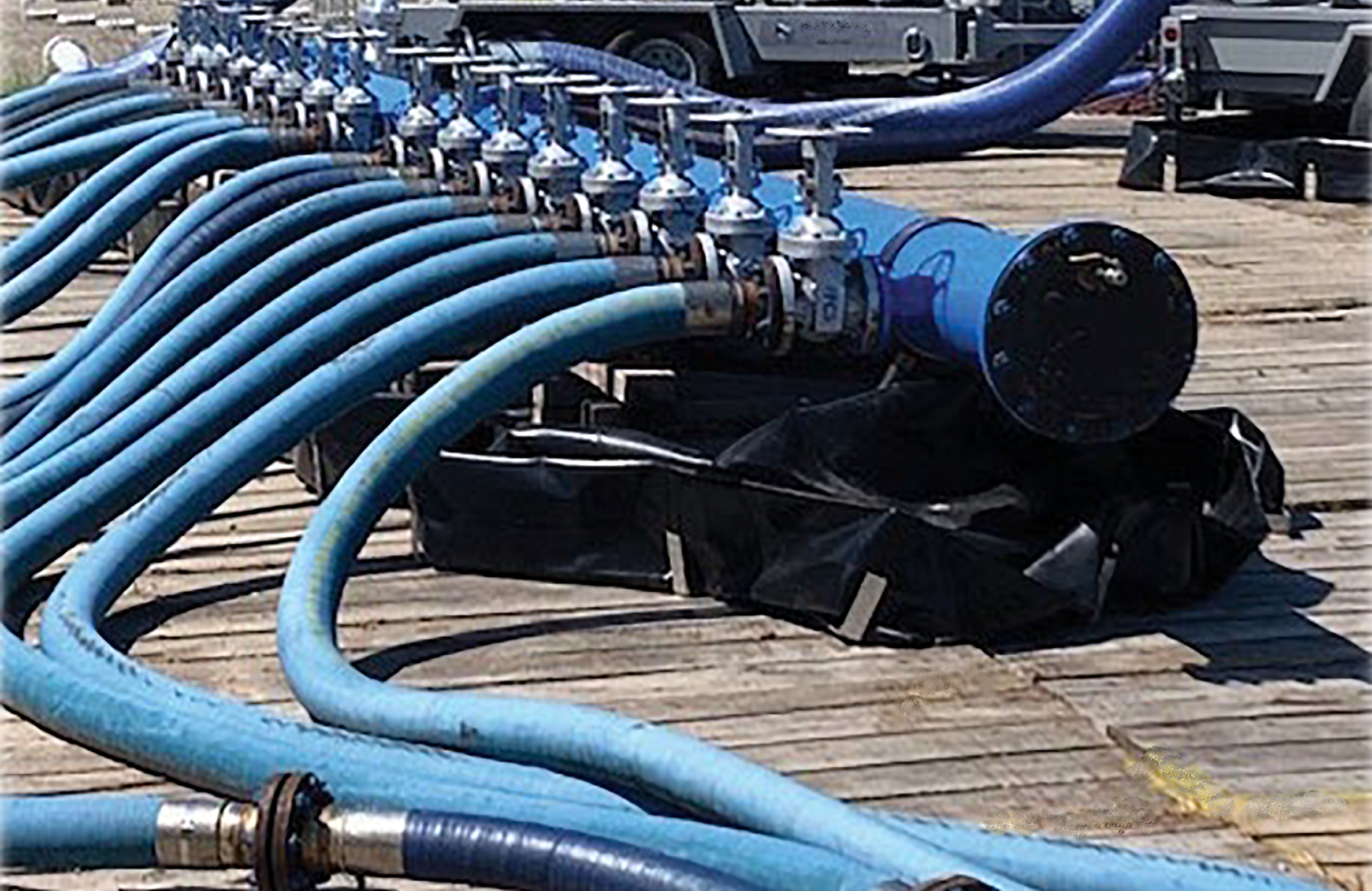 Decontamination Hoses
We partnered with a major hose manufacturing and distribution company to develop a hose specifically designed for duties with product streams and hot condensate typically experienced during decontamination projects. Reliability is greatly improved relative to stainless steel braided hose.
These hoses are offered in ¾", 2″, and 4″ sizes. Stainless steel braided hose is also available in ¾", 1″, 2″, 4″ and 6″.
Coordination with customer EHS, Maintenance, and Inspection departments
Pressurized equipment tested after each use
Equipment safety and operational checks
Safety training for service and equipment maintenance personnel
Catwalks on pressure vessels for safe access
Custom-built pipe racks for safe transport
Spill containment for environmental compliance
Purpose-built equipment for superior performance
Large equipment inventories
Hoses specially designed and built for decontamination