Nitro-Lift® Nitrogen Services
Nitro-Lift provides nitrogen services for customer plant or field operations, as well as for integrated support of complementary services from USA DeBusk (USAD).
Nitro-Lift is a wholly owned company of USA DeBusk LLC, a leading provider of high-value industrial services to energy and infrastructure sectors.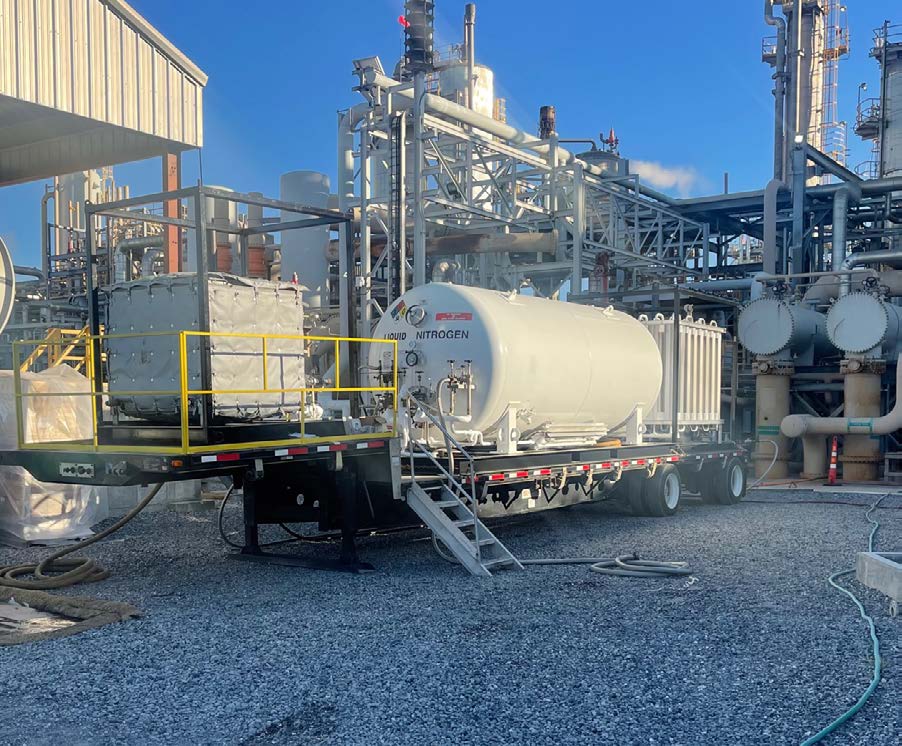 Technologies
Nitro-Lift offers self-contained, mobile technologies that provide nitrogen at flow rates, pressures, and temperatures to effectively serve in purging, drying, displacement, blanketing, pressure testing, and other applications.
Skid Mounted Vaporizer Units
Skid Mounted Vaporizer Units produce nitrogen gas at flow rates of 90,000 SCFM and pressures up to 225 psi. These units vaporize liquid nitrogen using steam, eliminating diesel fuel usage and ensuring zero carbon emissions. For higher SCFM requirements, multiple units can be connected in series to increase flow rates. Nitro-Lift is one of the few providers with ready availability of these unique and innovative units.
Membrane Units
Nitrogen Membrane Units generate nitrogen gas on-site at flow rates up to 1,500 SCFM and pressures as high as 4,500 psi.
Liquid Pumper Units
Liquid nitrogen units provide from 300 to 12,000 SCFM at up to 6,000 psi and 500°F. They offer a 6,000 gal transport capacity for a 500,000 SCF equivalent.
Transportation & Storage Units
Nitro-Lift has a complete line of nitrogen transport and storage equipment to serve your projects. Included are units with small footprints, high and low pressure abilities, and off-road capabilities. Our queen storage transports have 16,000 gal on-site storage capacities and king transports have 24,500 gal capacities. Both units have the ability to load and unload simultaneously. Our storage and transport services can be an effective solution in planning and staging nitrogen during hurricanes and other emergency events.
Refinery & Industrial
Nitro-Lift is a reliable, experienced provider of nitrogen services for refineries, plants, tank farms, terminals, and industrial facilities.
Nitrogen for refinery turnarounds
Nitrogen purging of refinery lines for safe repair and maintenance
Catalyst cool down with nitrogen
Catalyst re-heat with nitrogen
Heat exchanger nitrogen purges
Catalyst inerting with nitrogen
In-line inspection (ILI) with nitrogen
Nitrogen for emergency outages and response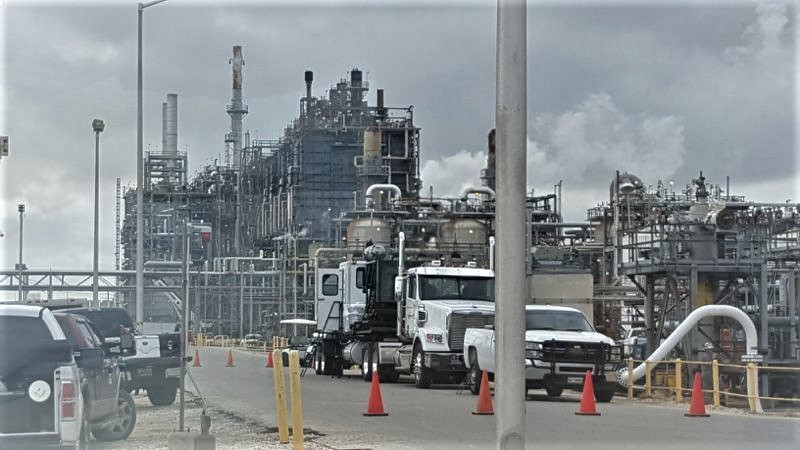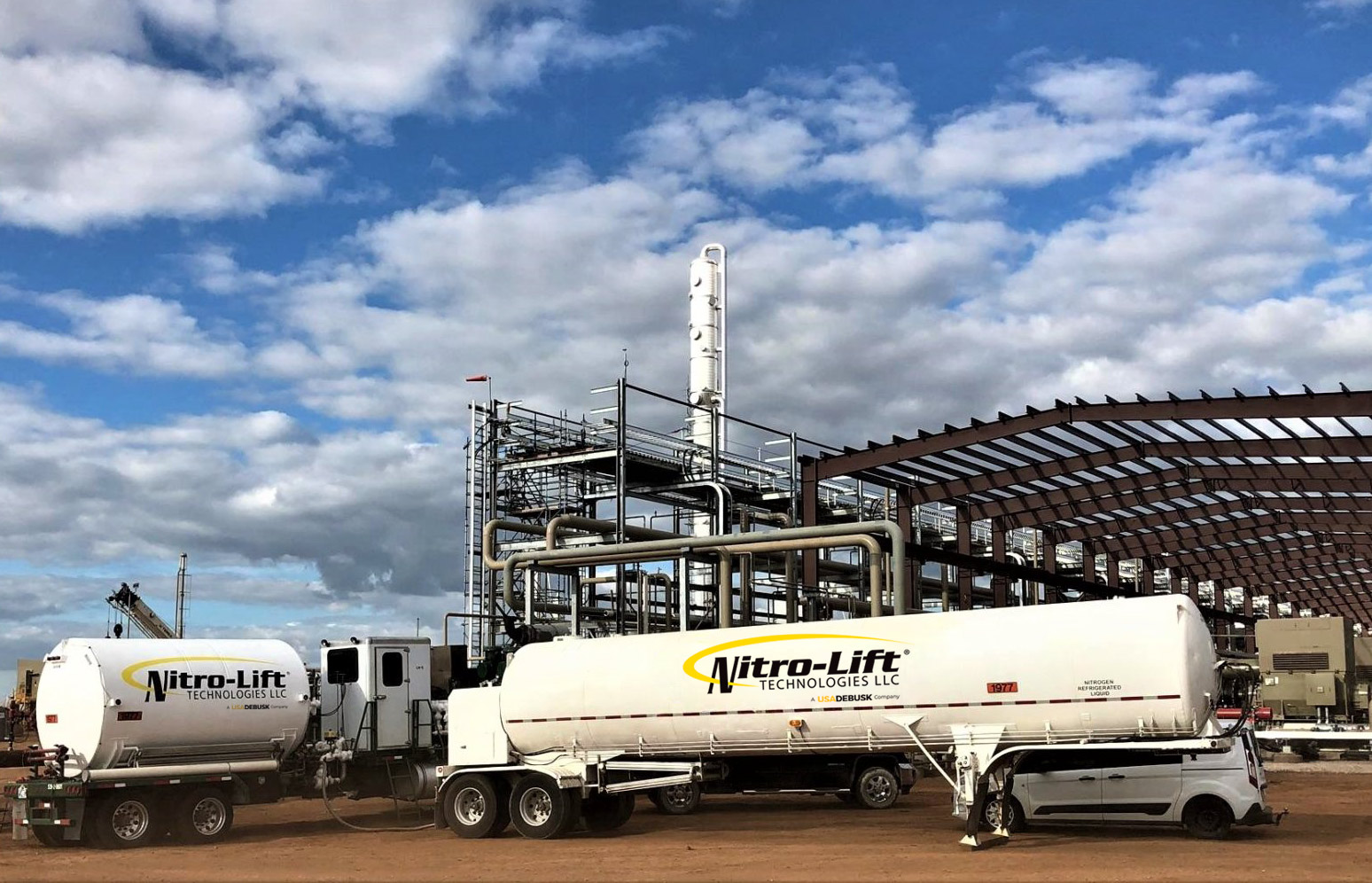 Midstream
Nitro-Lift provides nitrogen services and conducts operations on pipelines, as well as serving gas plants, compressor stations, and other midstream applications.
DOT-regulated pipeline maintenance
Pipeline pigging with liquid or membrane nitrogen
New pipeline commissioning with liquid or membrane nitrogen
Pipeline decommissioning with liquid or membrane nitrogen
Nitrogen purging of gas plant lines and pipelines for safe repair and maintenance
Pipeline cleaning with nitrogen
Filter vessel purging with nitrogen
Upstream/Offshore
Well-site applications include artificial lift for land-based wells with patented nitrogen recirculation units and patented Dry-PAK nitrogen membrane units, de-watering, reservoir pressure maintenance, well jetting, well clean-outs, and nitro-lifting.
Nitro-Lift offers advantages for offshore operations with patented Recirc Nitrogen Units and patented Dry-Pak Nitrogen Membrane Units.
These components address common offshore issues regarding lack of space on platforms and insufficient gas to produce wells and power the platform. Each unit has a 30% smaller footprint than other options, as well as a process for lifting wells artificially with less horsepower.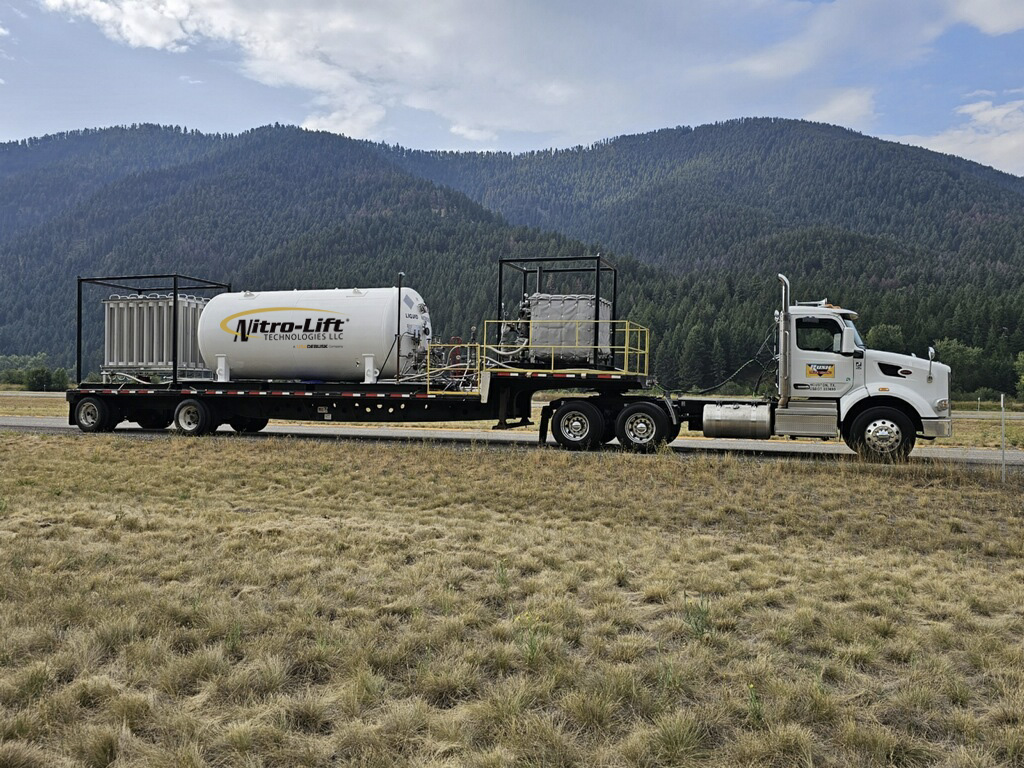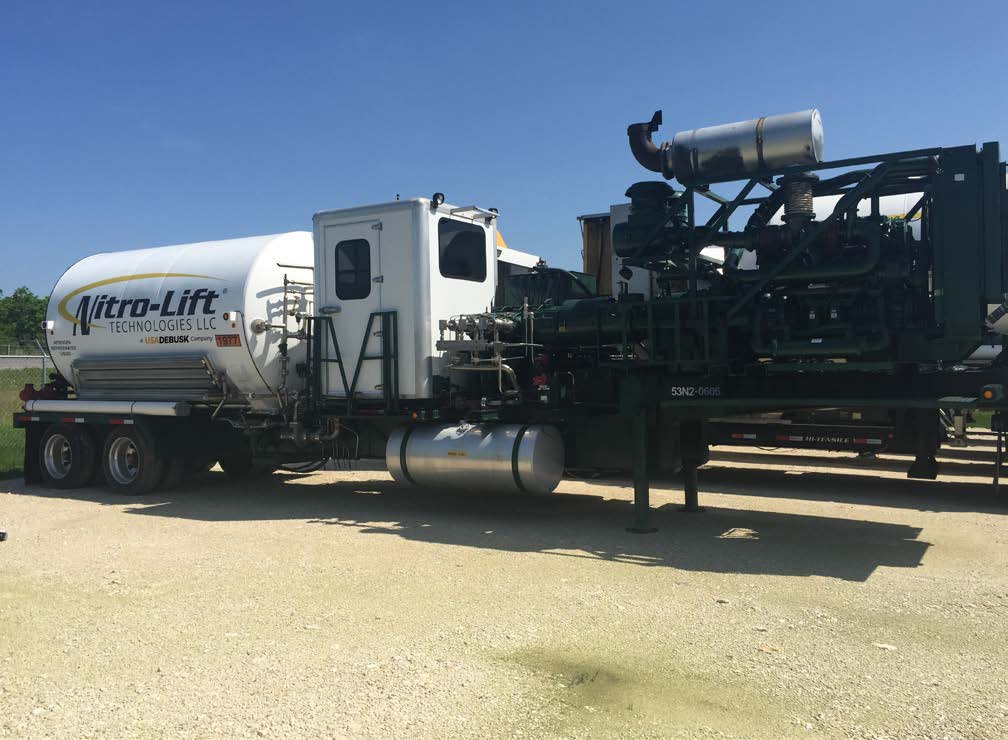 Multi-Service Value
Nitrogen capabilities can be combined with these USAD services to increase project efficiency and reduce costs: Emission Controls, Inert Catalyst Services, Unit Decontamination, Chemical Cleaning, Tank Cleaning, Field Services, and Pipeline Integrity.
As for chemically cleaning high-pressure reactor loops, no other service provider can offer reactor technology, nitrogen, and inert catalyst services in a turnkey manner.
Multi-service integration provides a single point of contact, reduces scheduling risks, and decreases indirect costs, while eliminating earned delays and reducing turnaround durations.
Extensive safety training with Mentoring and SSE programs
Highly experienced project managers and field teams
Rigorous, uniform safety procedures across all services
Stop Work Obligation commitment
Employee badges with instant access to training verification
Equipment safety and operational checks
EHS Management System accessible from desktop and mobile devices
Expertise in both liquid (cryogenic) and membrane (noncryogenic) nitrogen technologies
Large and diverse equipment fleet
High-value synergies with other USAD services
Extensive experience in downstream, midstream, upstream, chemical, and industrial applications
Highly qualified project planners, management, and field crews