Mitigate Fugitive Emissions
USA DeBusk provides complete emission control services for refineries, petrochemical plants, terminals, upstream and midstream oil & gas, local municipalities, and commercial entities. Our capabilities range from vapor recovery on temporary storage tanks or rail cars to fully planned and executed refinery turnarounds.
The Emission Controls Group supports a full range of planned and emergency applications, including unit turnarounds, remediation and unplanned maintenance projects.
Each project is custom-engineered to deliver the highest level of safety, environmental protection, regulatory compliance and success in achieving customer objectives. In-depth pre-project planning includes treatability studies and coordination with plant personnel.
USA DeBusk technologies and services improve safety while decreasing time on site, reducing costs and improving project efficiency.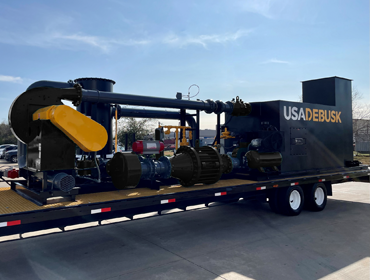 Applications
Emission control can be executed as a standalone procedure or performed simultaneously with other USA DeBusk services to increase safety and speed while reducing turnaround times.
Aboveground storage tank cleaning
Aboveground storage tank degassing
Material dewatering and processing
Pipeline pigging and cleaning
Pressured vessel and sphere degassing
Pressured vessel and sphere commissioning
Vessel depressurizations and de-inventories
API cleaning and maintenance
Flare replacement or augmentation
Vapor Combustion
USA DeBusk operates an advanced, mobile thermal oxidation fleet capable of achieving the highest vapor destruction efficiency while maintaining high-volume throughput.
99.9% DRE (Destruction or Removal Efficiency)
Processing rates up to 10,000 cfm
Multiple designs; ensures the "right tool for the job"
24-hour emergency response
Built-in interlocked safety systems
EPA and state permitted thermal oxidizers
Meet and exceed the design qualifications for BACT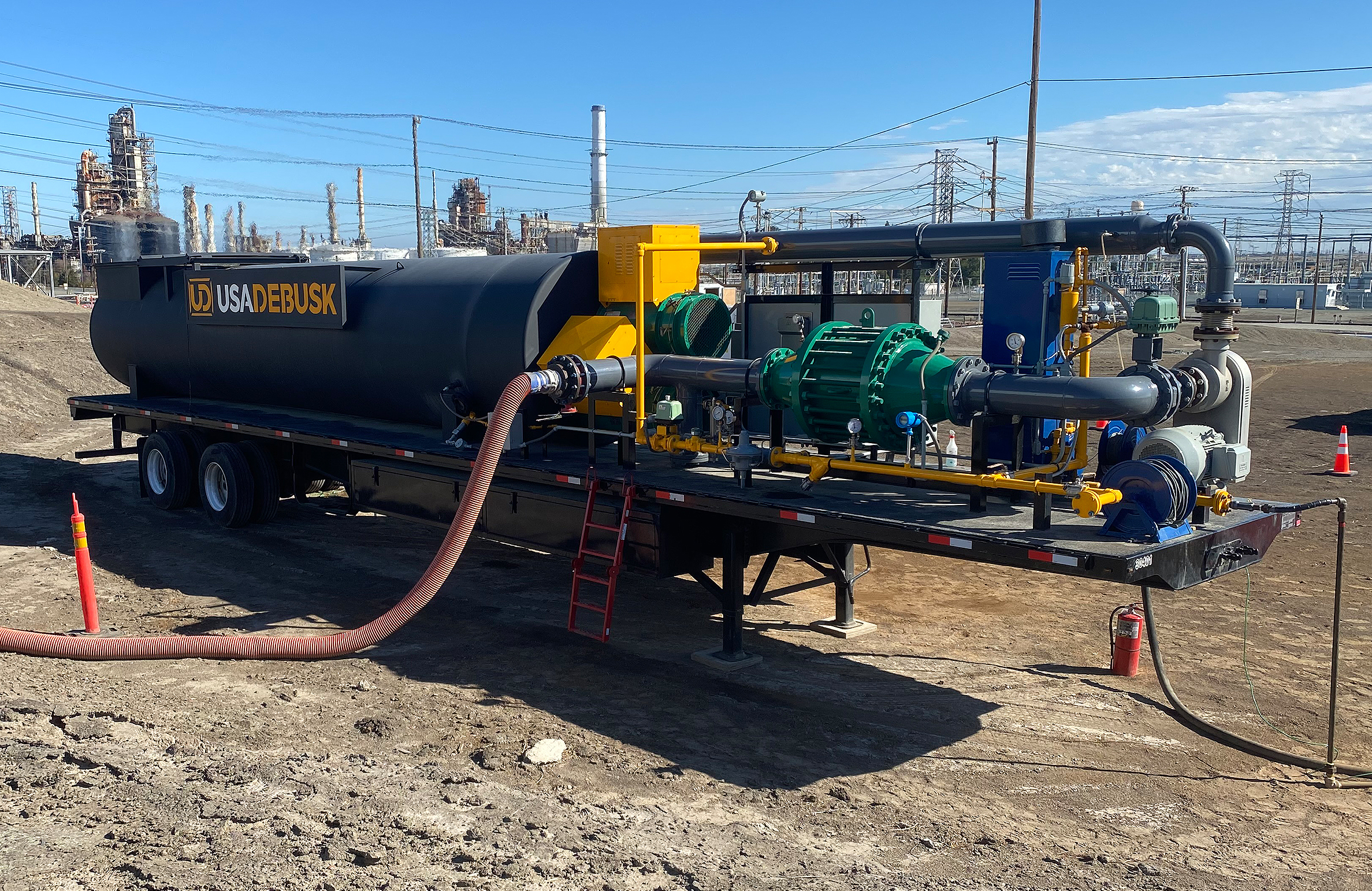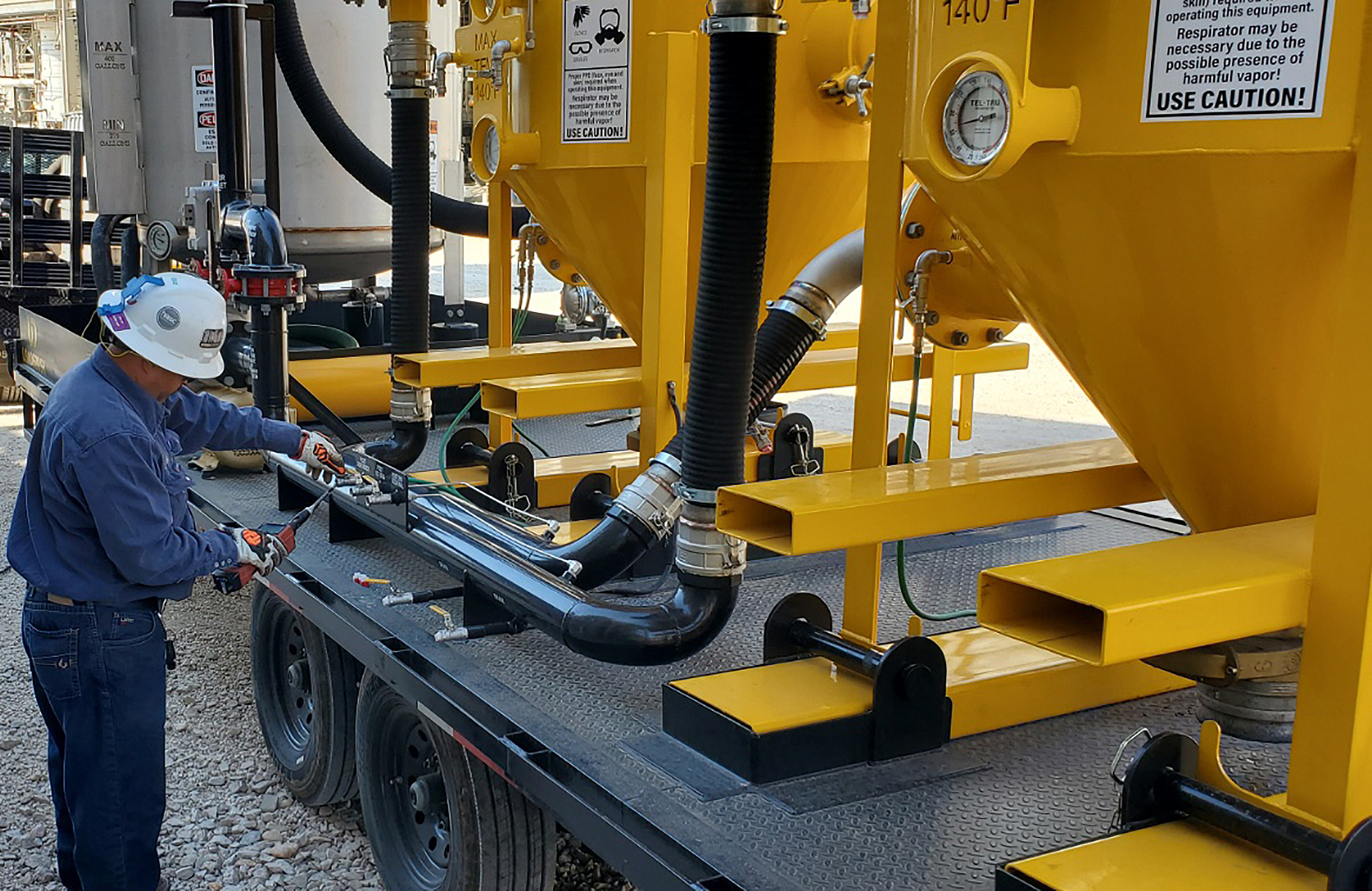 Vapor Scrubber Systems
Mobile scrubber solutions include a variety of systems to safely and efficiently remove and neutralize HAPs (hazardous air pollutants), VOCs (volatile organic compounds), and odor-causing emissions.
Systems are engineered to satisfy EPA requirements and MSS (Maintenance Start-up and Shutdown), as well as state and local regulations.
Solutions for VOCs, HAPs, chlorinated hydrocarbons, and other hazardous or odor-causing chemicals
Chemical media scrubbers designed to capture and neutralize dangerous compounds such as H2S, SO2, NH3, HCL, and other HAPs
Vapor control for tank cleaning, centrifugal sludge processing, dryer applications, and more
Systems designed for specialty media such as clay, sand, granular carbon, and pelletized media
Systems meet and exceed BACT guidelines for vapor recovery
Range of systems to handle projects of any size or scope
Able to provide saturation curves for all scoped projects
Disposal and management of spent media available
May be used in conjunction with thermal oxidizers, or as stand-alone systems
Mobile systems for fast response for planned projects or emergencies
Close coordination with customer EHS, Maintenance, and Inspection departments
EH&S Quality Assurance reporting
State-of-the-art equipment
Built-in interlocked safety systems
Safety and operational checks
Hazard management training for Tank Entry Supervisors; API certification for tank entry
Work scope designed to minimized confined space entry
Site-specific safety plan with pre-project hazard identification and mitigation
Experienced and highly trained personnel
Integrated tank cleaning and degassing
Vapor combustion with 99.9% DRE