Patented Technologies, Veteran Expertise
USA DeBusk chemical cleaning and decontamination services efficiently prepare vessels and equipment for inspection and maintenance while helping restore optimal operating capacity. USA DeBusk combines innovative chemistries, custom-engineered processes, and purpose-built equipment to complete projects safely, efficiently and cost effectively.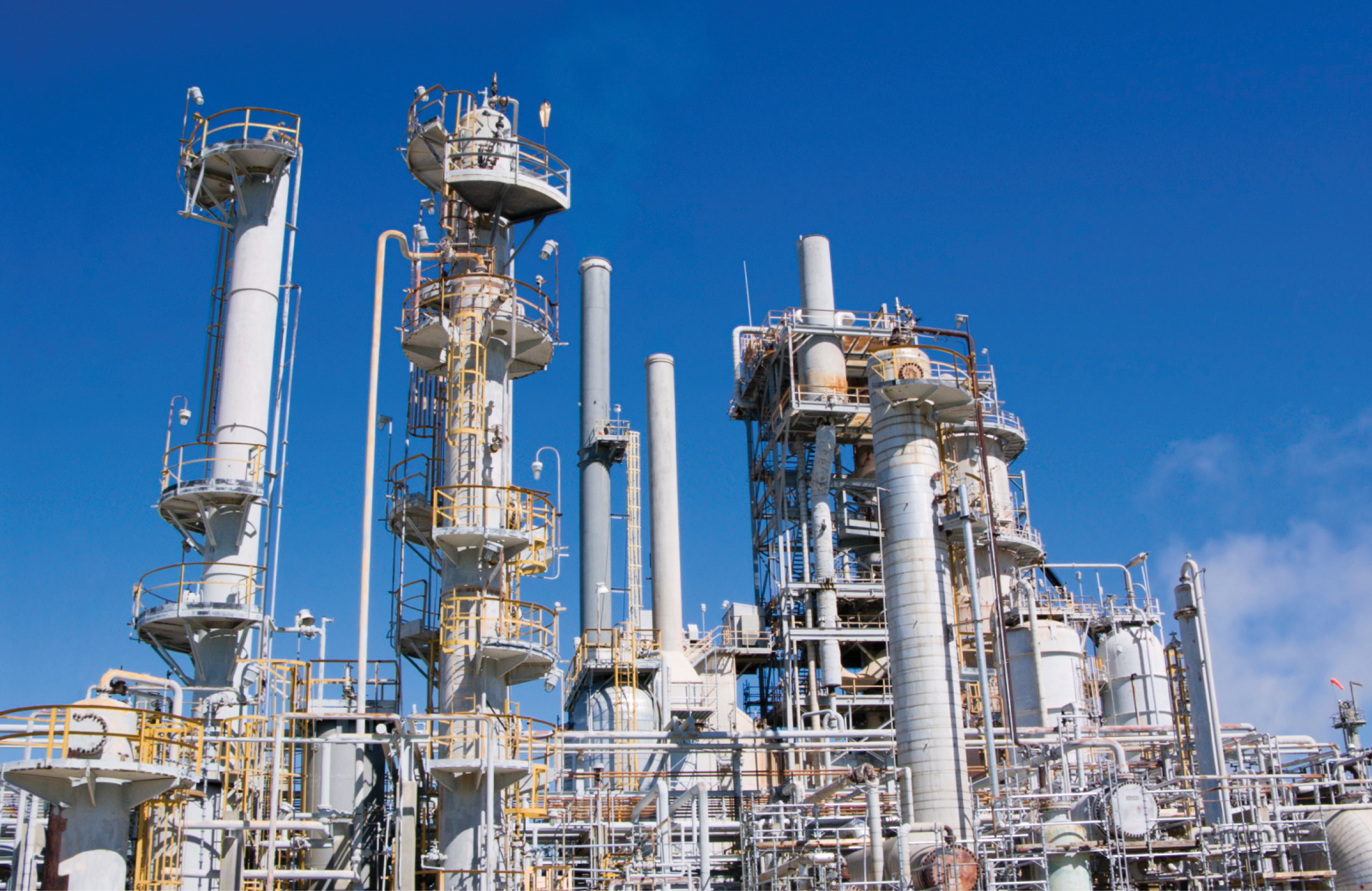 Applications
USA DeBusk offers unit clearing and chemical cleaning services for a full range of refinery, petrochemical, and chemical plant process equipment, including:
Caustic treaters and odor control
Aboveground storage tanks
Boilers and cooling water systems
Exchangers and overhead condensers
Small tanks and knockout drums
Sat gas and sour water strippers
Pre-operational cleaning of new systems
Engineered Results
USA DeBusk custom-engineers projects, analyzing equipment design, metallurgy, operating parameters, type and volume of fouling, and other factors to prepare the most effective procedures.
Pre-project planning is performed by degreed engineers and experienced specialists who generate detailed procedures with flows, pressures and temperatures, as well as concise engineering drawings with simplified flow diagrams.
As the only provider of turnkey, in-house decontamination solutions, USA DeBusk is able to engineer a complete package of services, including unit clearing, chemical cleaning, emissions control, bundle pulling, mechanical services, decontamination header installation, repair, welding, and maintenance.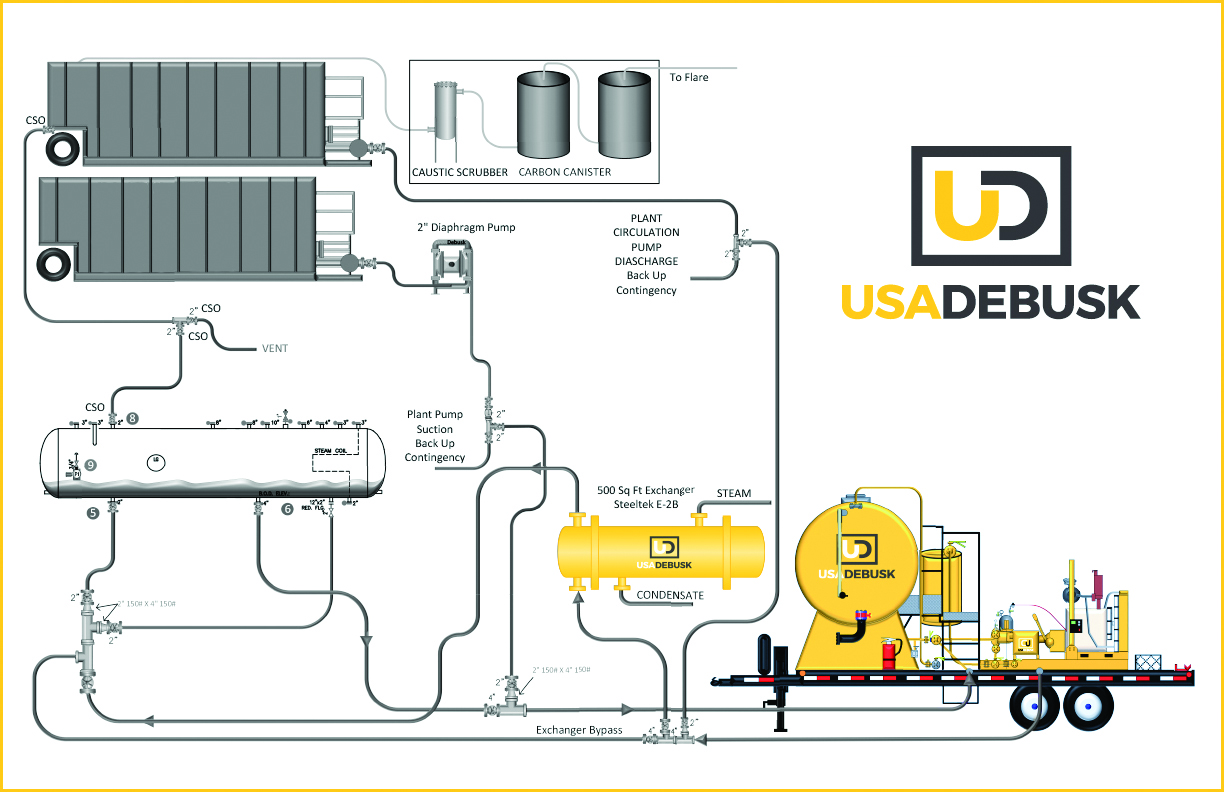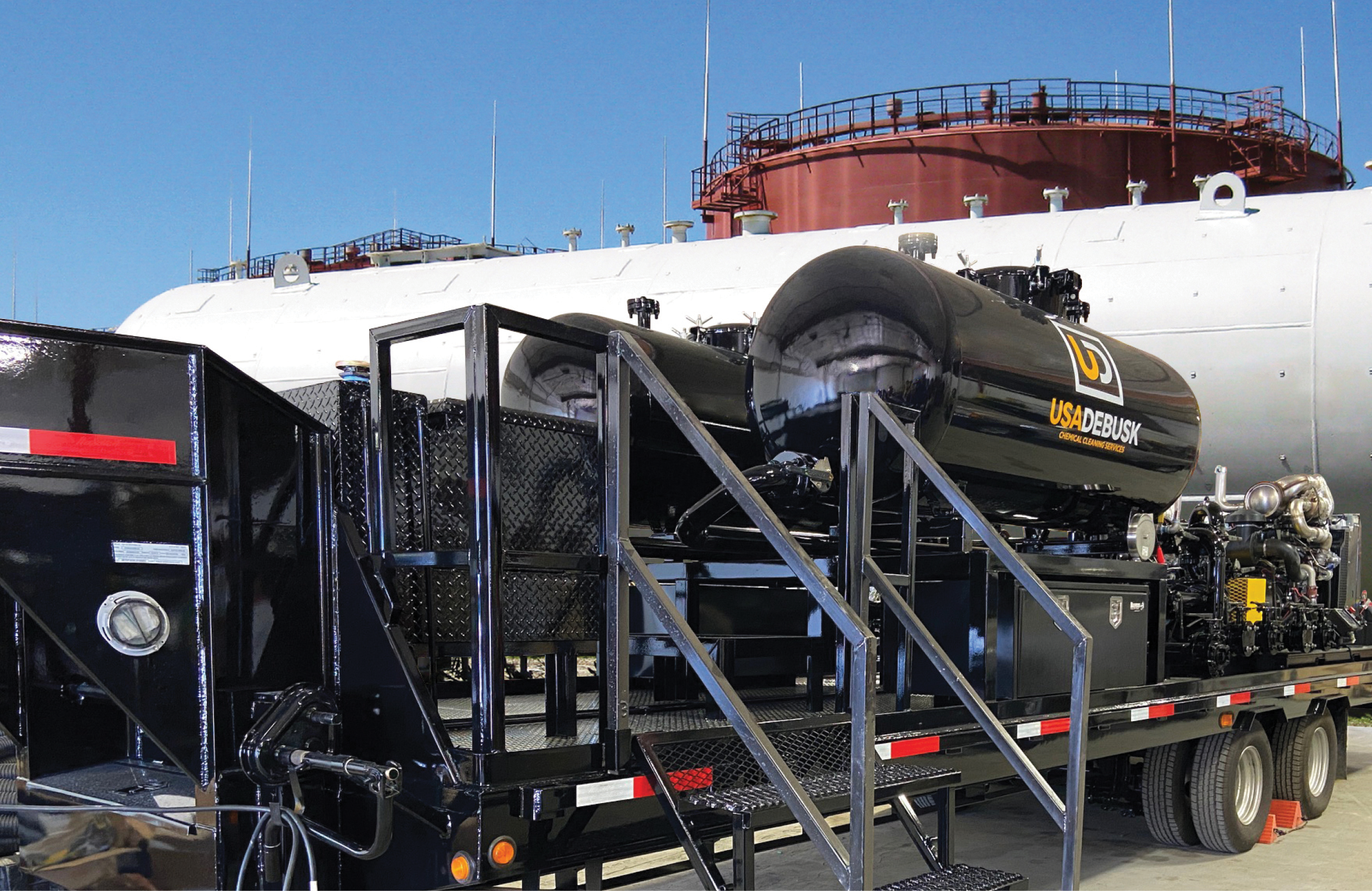 Techniques
Our cleaning techniques include liquid fill, foaming, vapor phase, chemical circulation, cascading, pig entrainment, steam blow, and other proven procedures.
To suit operational requirements, work can be completed online or offline.
Multiple crews can be mobilized to work around-the-clock for projects that are large in scope or have tight deadlines.
Unit clearing and emissions control services can be integrated as needed, providing a single-source solution.
Chemistries
USA DeBusk offers proven products that are designed for the right results offering state-of-the-art proprietary products unavailable anywhere else in the industry. These formulations are designed for the cost-effective removal of H2S, LEL, benzene, hydrocarbons, and pyrophoric concerns from a long list of process equipment at refineries and petrochemical plants.
We offer proprietary products designed for the neutral pH cleaning of HF Alkylation units and other process equipment that have issues with polymers, scales or other foulants that negatively affect production. These options provide a long list of benefits over the mineral acids or other less effective commodity methods. Our treatment methods and designs always provide significant safety protection and cost reduction.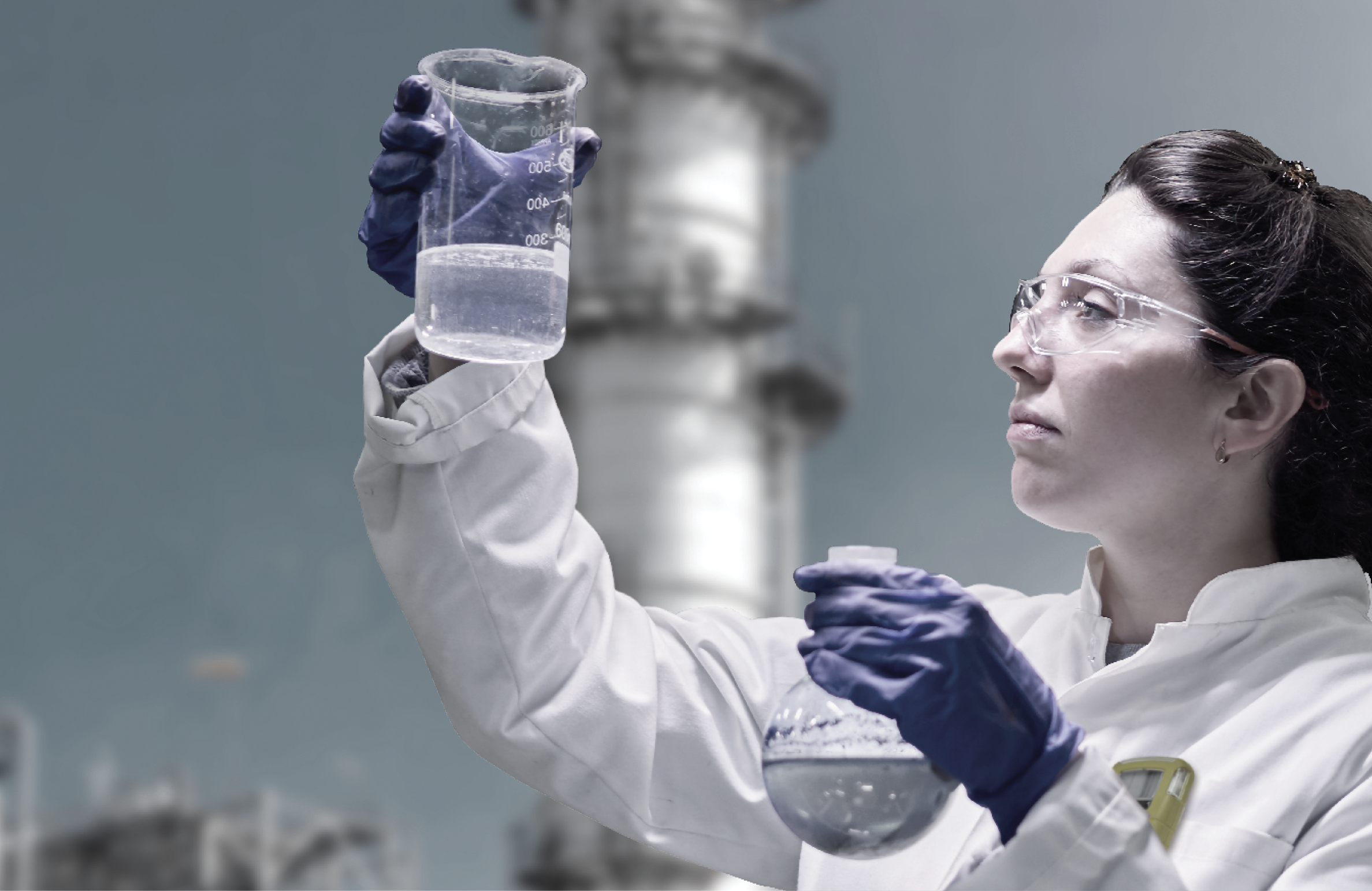 KixSolv® Decontamination Chemistry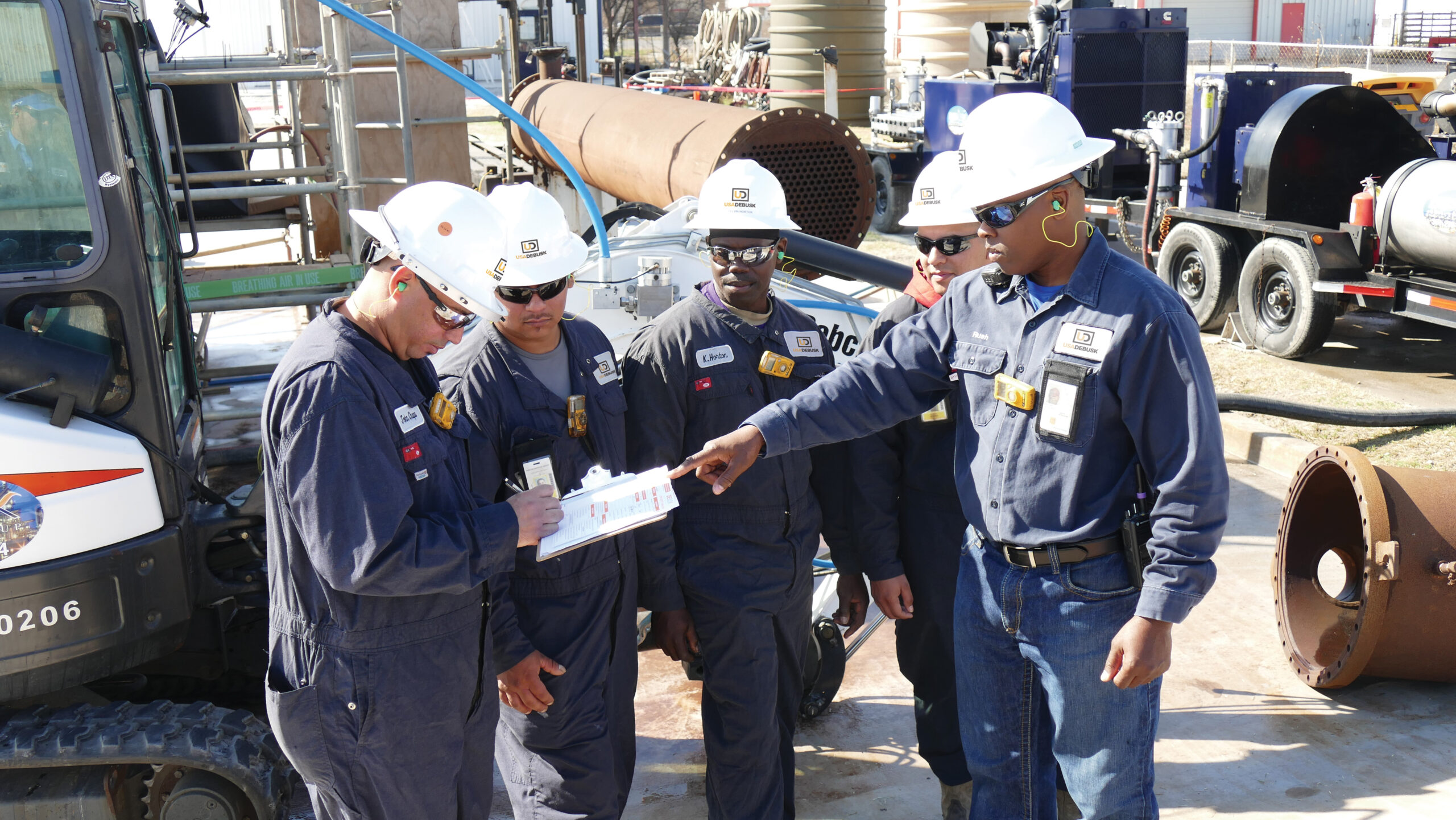 Safe, Experienced
USA DeBusk has the industry's most skilled chemical-cleaning teams, including:
Personnel with extensive plant operations supervisory experience
Supervisors and project managers with decades of chemical cleaning experience
Experienced, degreed engineers and technical staff to prepare detailed procedures and SFDs (Simplified Flow Diagrams).
USA DeBusk teams are staffed with industry veterans at all levels who know how to get the job done in the shortest amount of time, within budget, and at or above client expectations.
Most importantly, USA DeBusk teams have the experience and training to mitigate risk and operate in the safest possible manner.
USA DeBusk cleaning formulations are safe and environmentally friendly. They have HMIS ratings of zero and are non-toxic, neutral pH, biodegradable, low COD, VOC-free and nonflammable.
Safe, environmentally friendly chemistries
Highly experienced and trained specialists
Integrated emissions control available
Only USA DeBusk offers turnkey, in-house unit clearing, chemical cleaning, and emissions control service solutions.
Extensive project engineering and planning
Safe, zero-HMIS chemistries
Online or offline cleaning