Safe, Fast & Sustainable
USA DeBusk offers mechanical pigging and decoking services to remove fouling from the inner walls of furnace coils, boilers and piping systems. This all-inclusive service helps you avoid costly outages, reduce fuel and other operating costs, enhance profitability, and minimize safety risks.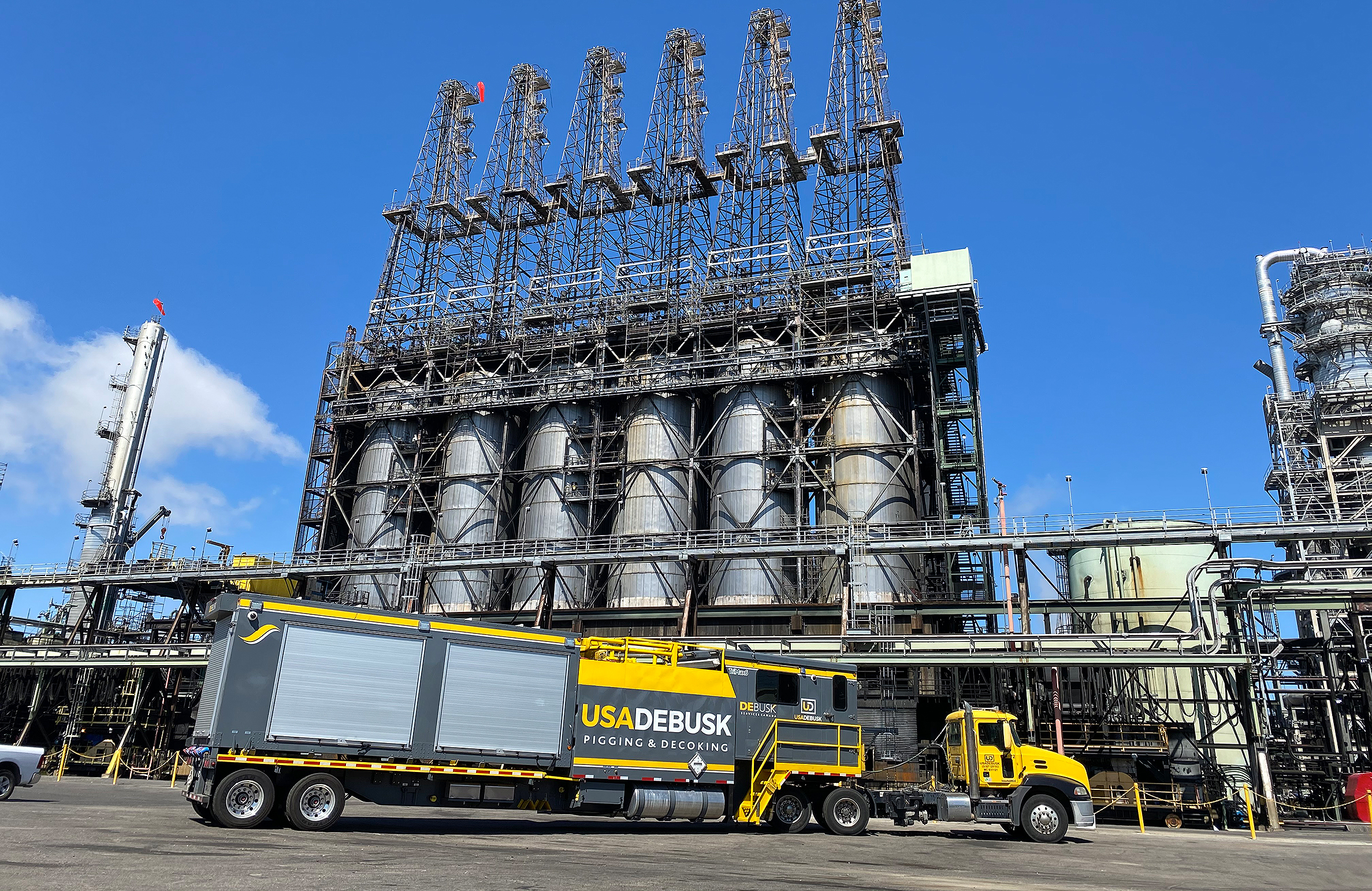 The Leader in Pigging & Decoking
USA DeBusk is an established and growing leader in the industry, with a superior record of service that includes projects for every major refiner in North America.
Our commitment to environmental, health and safety includes best-in-class safety training, advanced automated equipment, and sustainable processes to conserve water and eliminate waste.
Explore The TriMax™ Triple Pumper
State-of-The-Art Technology
USA DeBusk operates the most advanced and innovative pigging and decoking pumper fleet in the industry.
Features and capabilities include:
TriMax™ triple pumping systems that increase productivity by 50%
The most diverse selection of engineered decoking pigs in the world
Tier 4 turbo diesel engines
Advanced automation and electronics for process control and monitoring
Integrated stairs and working platforms
TriMax™ pumpers are designed for maximum safety and environmental compliance.
Each unit is completely self-contained to prevent spills and is equipped with emissions-compliant engines.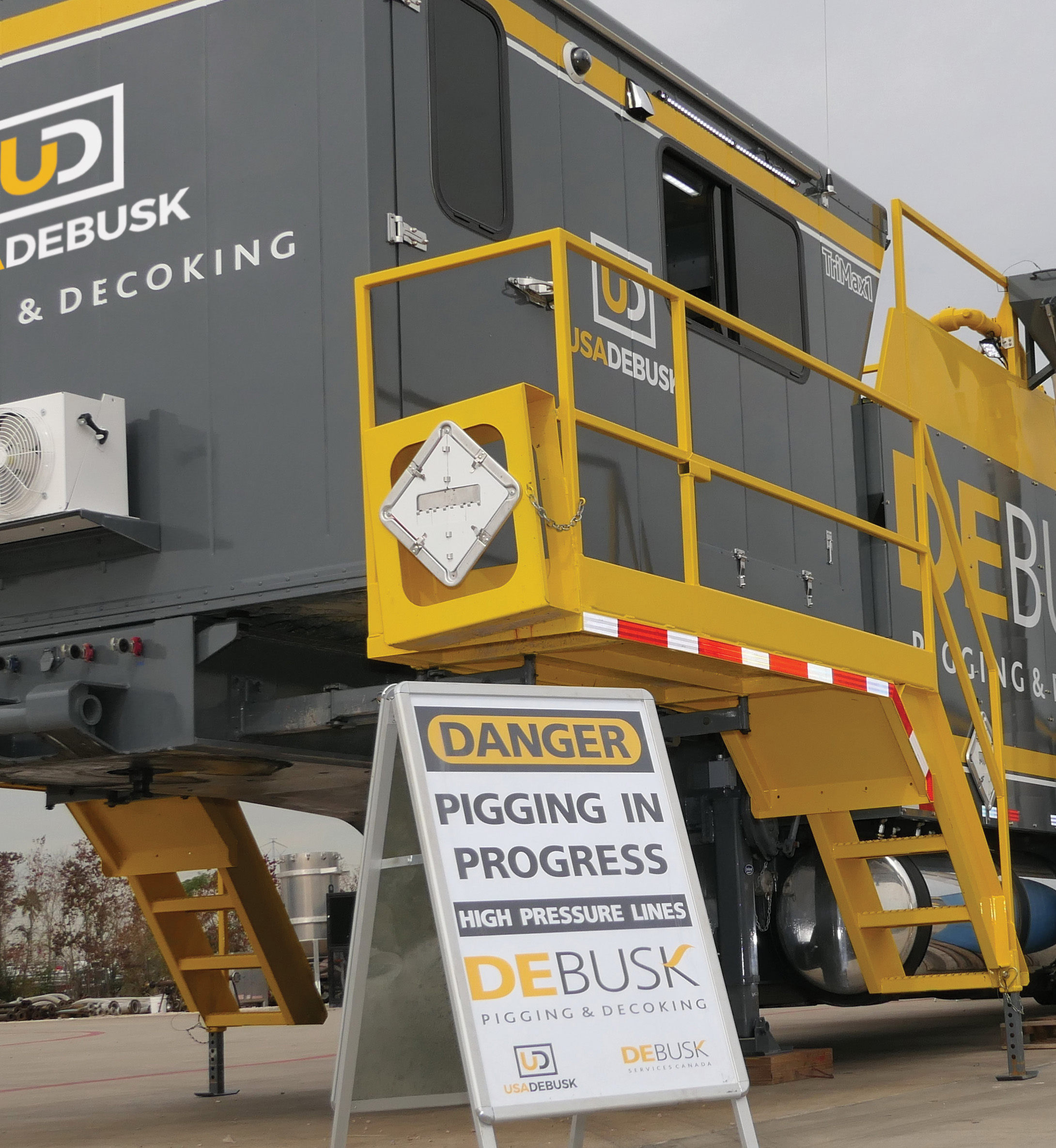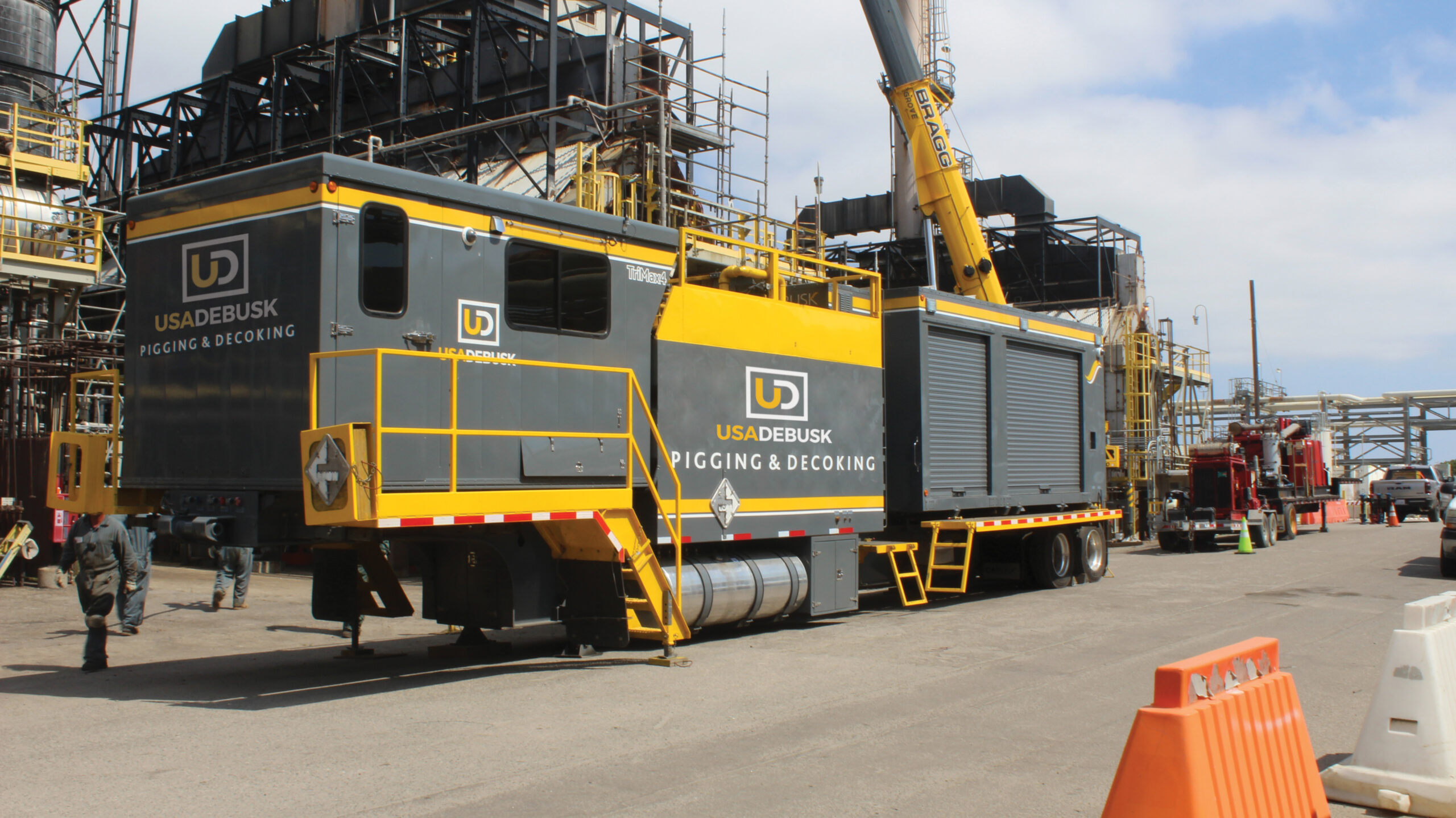 Triple Pumping Advantages
The service uses a progressive pigging system and proprietary trailer-mounted pigging pumper that transports a cleaning pig bi-directionally through the furnace tubes or piping using low-pressure water.
TriMax™ triple pumping systems allow:
Cleaning and decoking to be completed in two passes and smart pigging to be performed in a third pass, or
Three cleaning passes to be performed at the same time.
Triple pumping systems also improve reliability, providing 100% spare capacity compared to dual units.
Closed-Loop Filtration
Closed-Loop filtration is an optional service that operates continuously during the decoking process to remove and capture entrained particulates from the effluent. It provides a continuous supply of clean water for nonstop decoking.
Capable of saving thousands of gallons of water every shift, this service also reduces the equipment footprint at the job site and provides savings by eliminating multiple third-party contractors.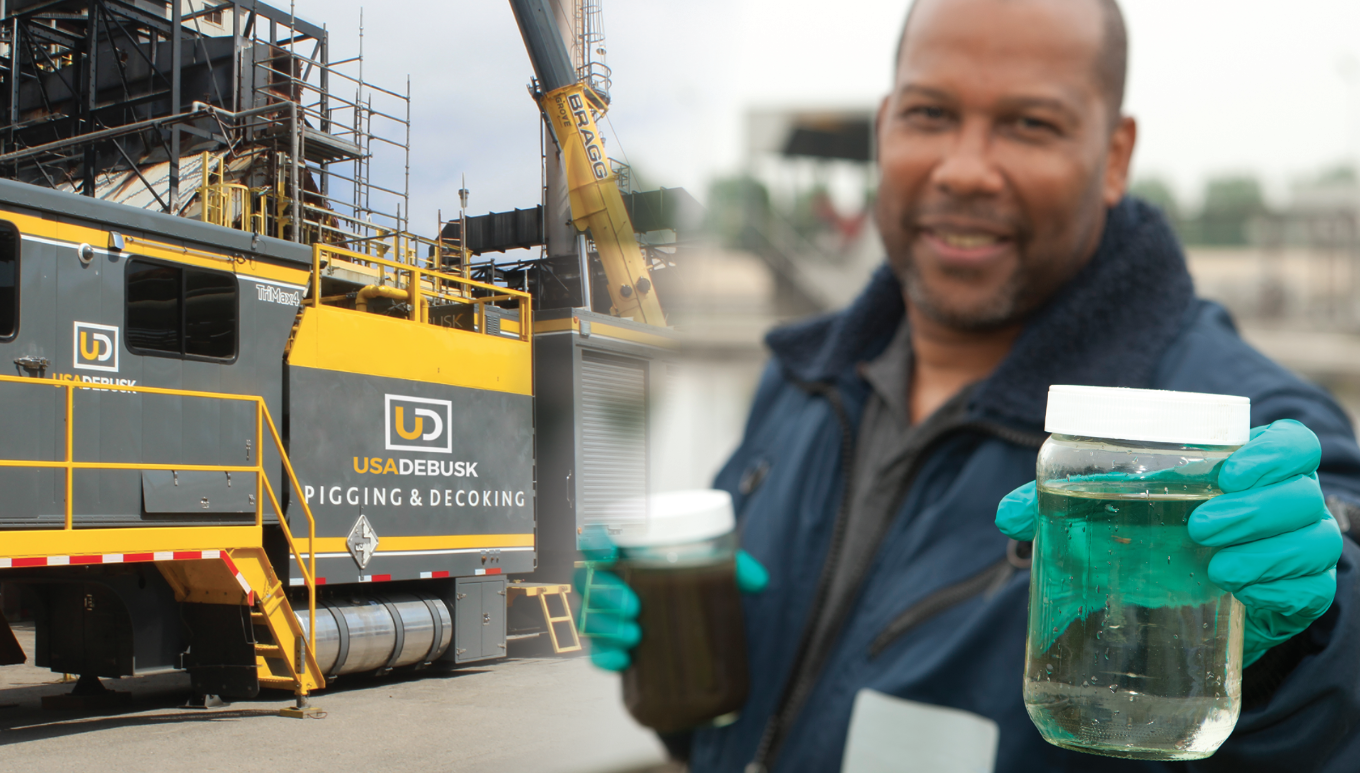 Highly experienced and trained specialists
Automated pressure controls
High-visibility demarcation of work zones
Self-contained pumpers prevent spills
Tier 4F emissions-compliant pumper engines
Avoids costly unit outages
Increases flow to improve productivity
Restores heat exchange efficiency
Reduces fuel consumption and operating costs
Improves safety by reducing differential pressures
USA DeBusk management team includes veteran experts with extensive pigging and decoking experience