High-Value Services to Increase Safety & Efficiency
USA DeBusk offers total service capabilities for FCCU turnarounds, orchestrating multiple high-value services and technologies to add value at every phase of your turnaround.
Reduce turnaround duration
Reduce offsite exposure and transportation risks
Single point of contact and responsibility
FCCU Turnaround Capabilities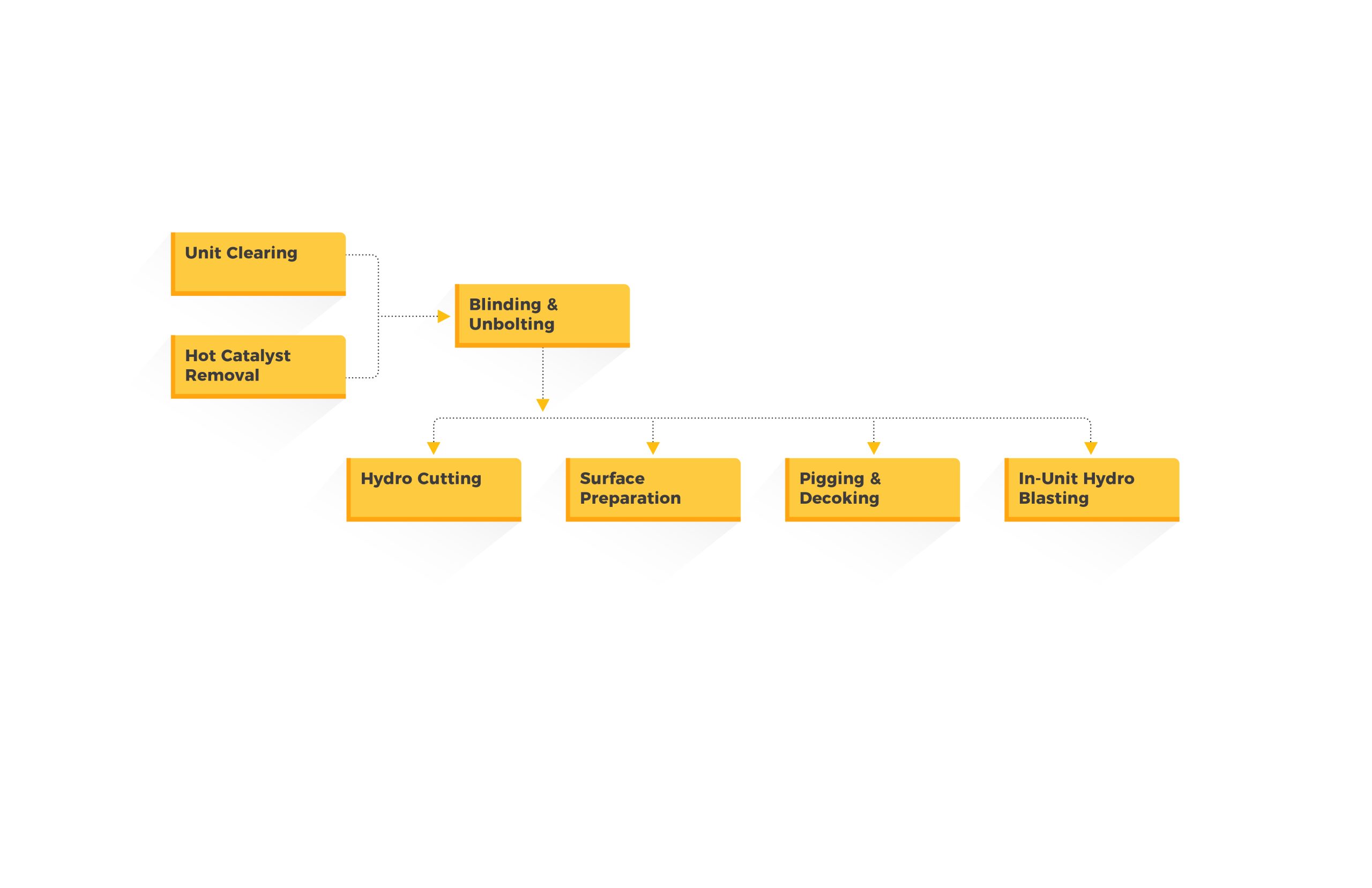 Specialty Service Highlights
Our turnkey, multi-service line solutions for FCCU turnarounds include these advanced technologies.
Unit Clearing
A turnkey FCCU decontamination package using safe and effective cleaning products, experienced technical supervision, advanced equipment and innovative processes.
Opens the unit efficiently, saving days on the turnaround critical path
Safe for personnel and equipment
Pre-engineering to develop detail drawings and timelines
Proven, predictable results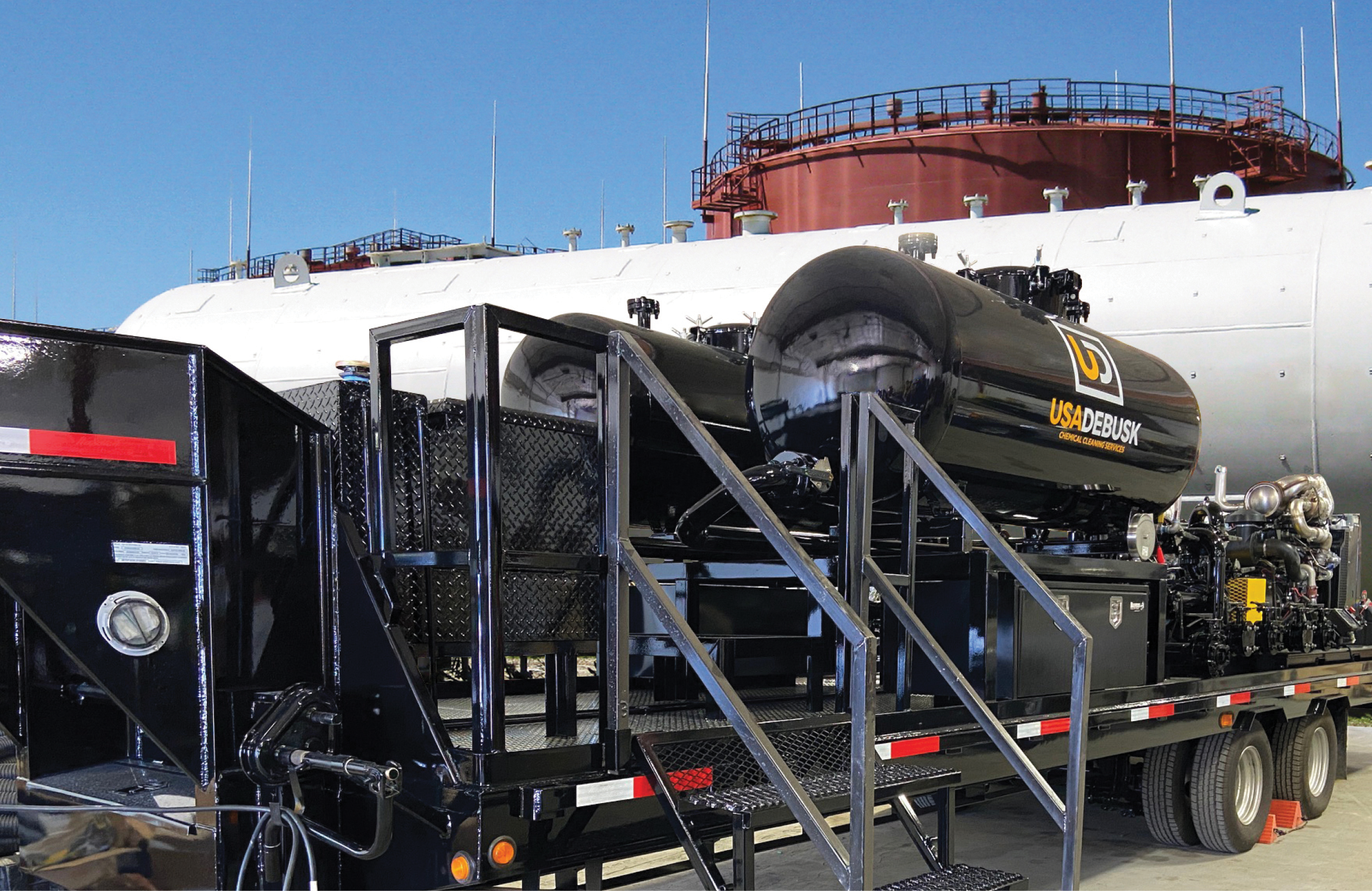 Hot Catalyst Removal
Save days on your FCCU turnaround and reduce the critical path by removing residual catalyst during unit shutdown.
1,250°F (677°C) vacuum technology
Savings on catalyst purchase and disposal
Operational yield support, transloading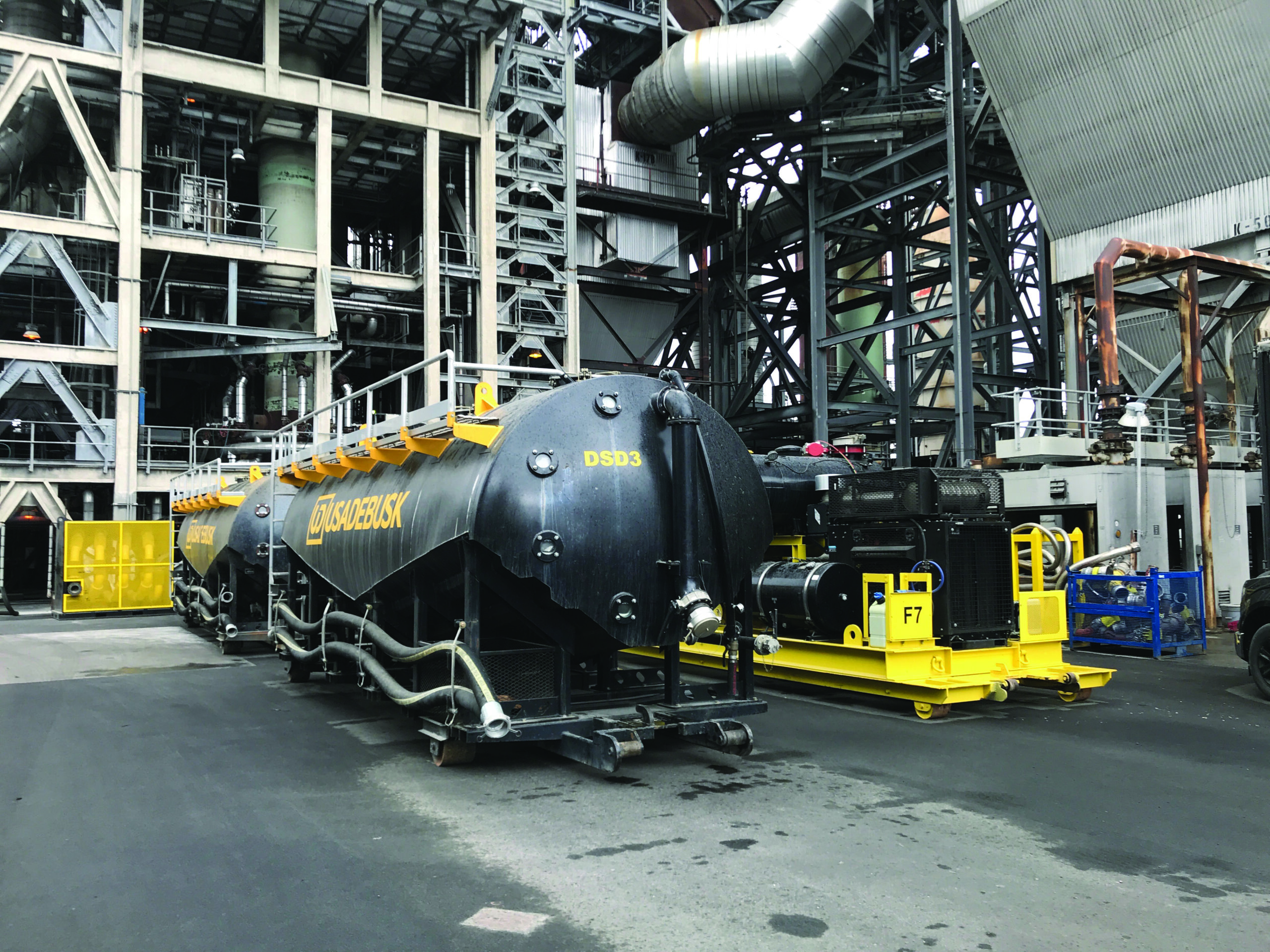 Hydro Cutting
The safe, precise solution for reactor and regenerator head removal, riser line cuts, and more.
Fully automated operation
Dedicated hydro cutting teams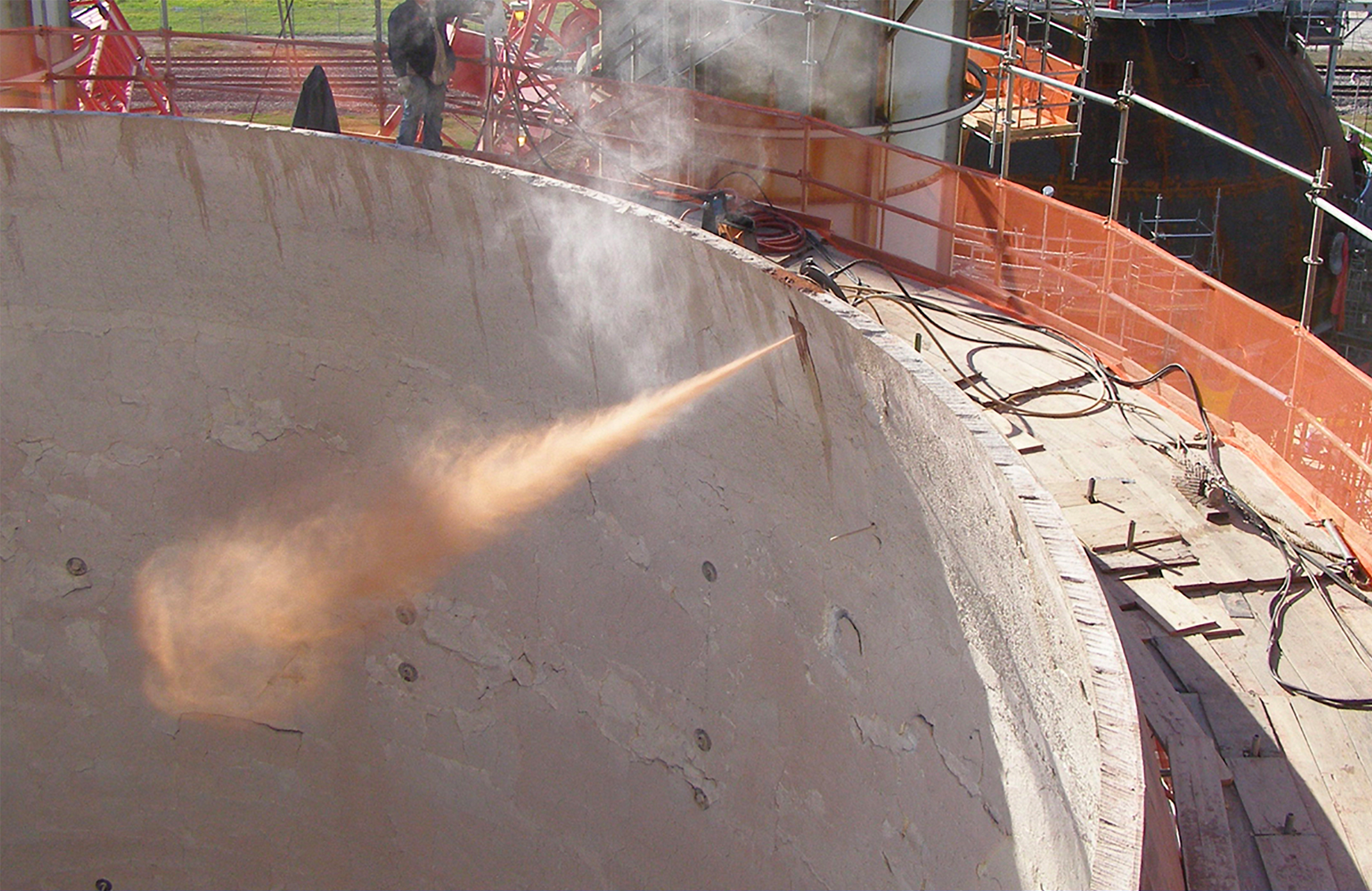 Hydro Blasting
The latest automated technology and equipment for fast, effective tube and shell-side cleaning.