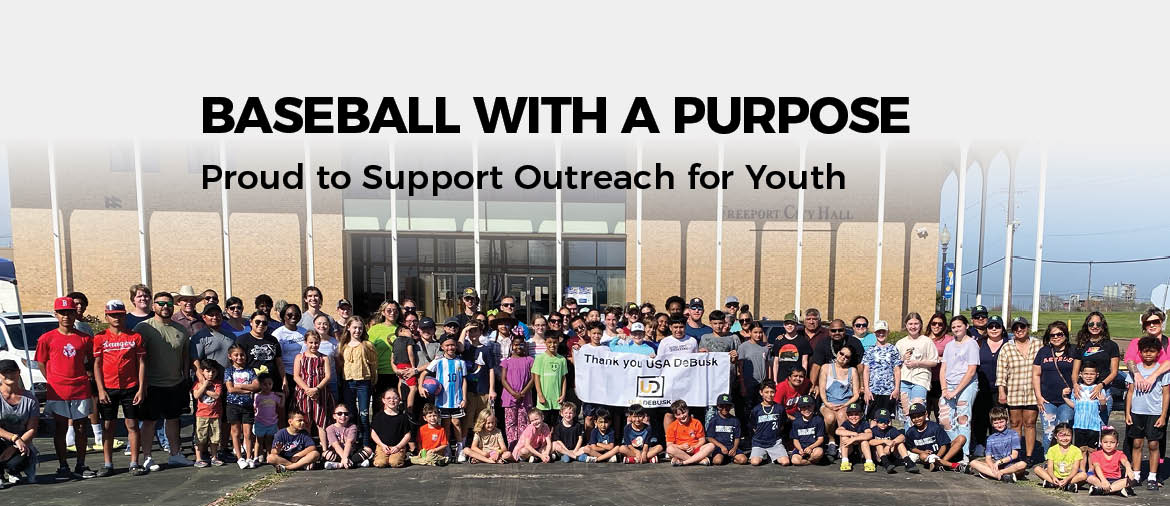 Supporting Youth Outreach in Brazoria County, TX
Freeport, TX, resident TJ Pena has a vision for helping kids that started with founding and coaching select baseball and softball teams. But his ultimate goal is to make those teams part of a larger community outreach program with a youth center facility. He hopes to provide a safe haven where Brazoria County youth will not only have fun and play sports, but also receive academic support and guidance for life lessons.
After registering as a 501(c)(3) nonprofit, Pena's dream took a major step forward with the recent acquisition of a property in downtown Freeport. He has since solicited help from the city and business community to move the project forward.
USA DeBusk was proud to make a contribution to help this outreach center become a reality. For more about our efforts to make a positive difference in the places where we live and work, see Community Involvement.
Learn more about this Freeport community outreach initiative in The Facts newspaper article.