Full Range of Integrated Coating Solutions
Surface preparation and coating are ongoing, critical parts of plant maintenance. USA DeBusk offers solutions to perform these services faster, safer, and more cost-effectively – with dependable, high-quality results.
We offer a full range of application methods to meet your coating requirements while operating safely and productively in your environment. Our NACE-certified technicians and state-of-the-art equipment enable us to handle both small projects and large turnarounds effectively.
Integrated Surface Preparation
As a full-service provider, USA DeBusk offers integrated surface preparation and coating services. We perform a variety of blasting and cleaning procedures to remove contaminants and CUI while achieving customer profile specifications for paints and coatings.
Integrated services save time, ensure quality results, and provide a singe point of contact and responsibility to streamline project management.
Our experienced coatings specialists consult with you on your application requirements and develop a coordinated, turnkey project plan that eliminates earned delays and achieves your objectives with maximum efficiency.
Combining all work under a single service provider improves communication and minimizes risks by operating according to our stringent, site-specific safety plan.
One source of responsibiity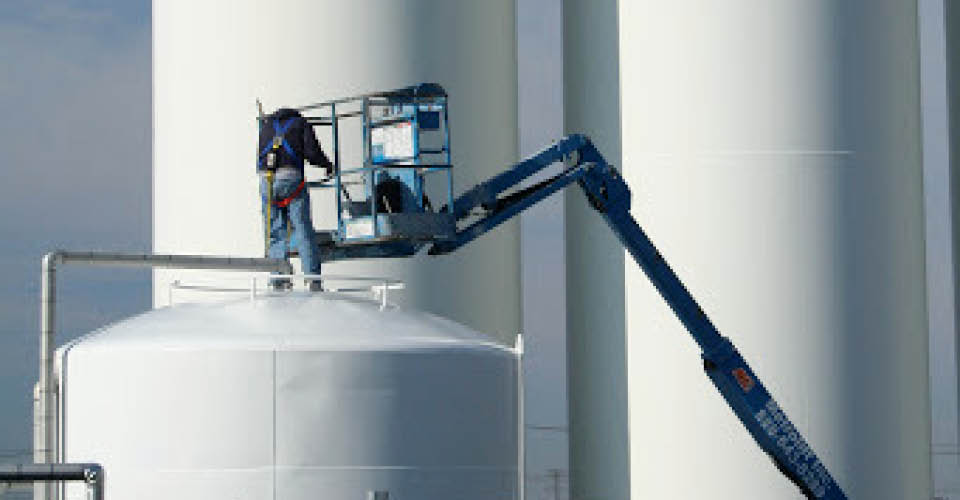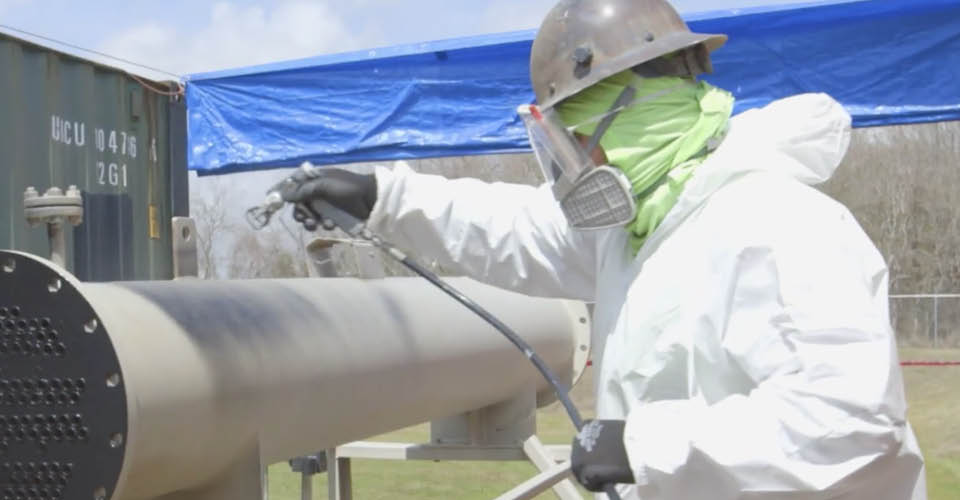 Airless Spray Coating
Airless spray coating is used to produce smooth, even coatings over large surface areas.
It is substantially faster than manual methods and is effective with most coating and paint formulations. Overspray containment is utilized to meet specific conditions customer requirements.
Up to 5 times faster than brushing and rolling
Produces an even coat on all surfaces
Can be used for a wide range of coatings
Plural Component Pump Coating
Plural component pump systems are used with coatings consisting of two or more materials. These coatings include polyureas, polyurethanes, and epoxies where one hundred percent solids by volume coatings are specified.
Plural component pump systems provide higher millage and shorter cure times.
Apply more millage in a single coat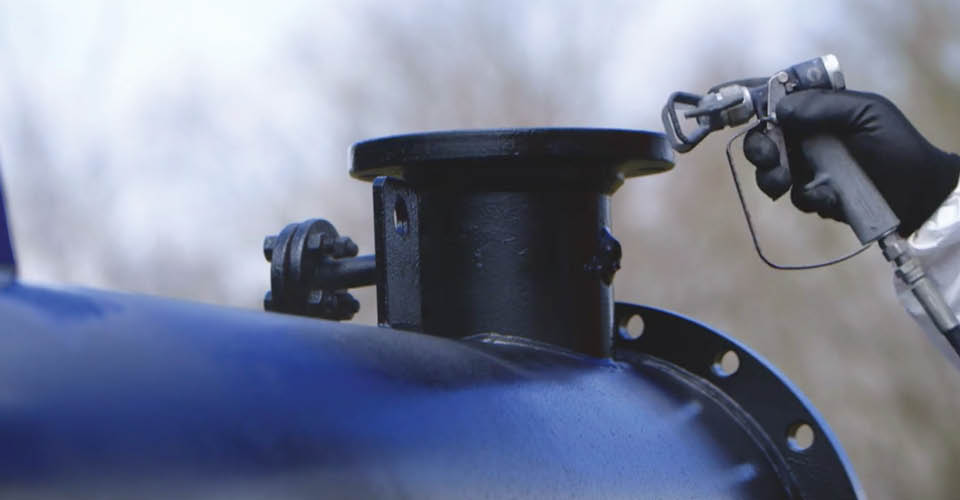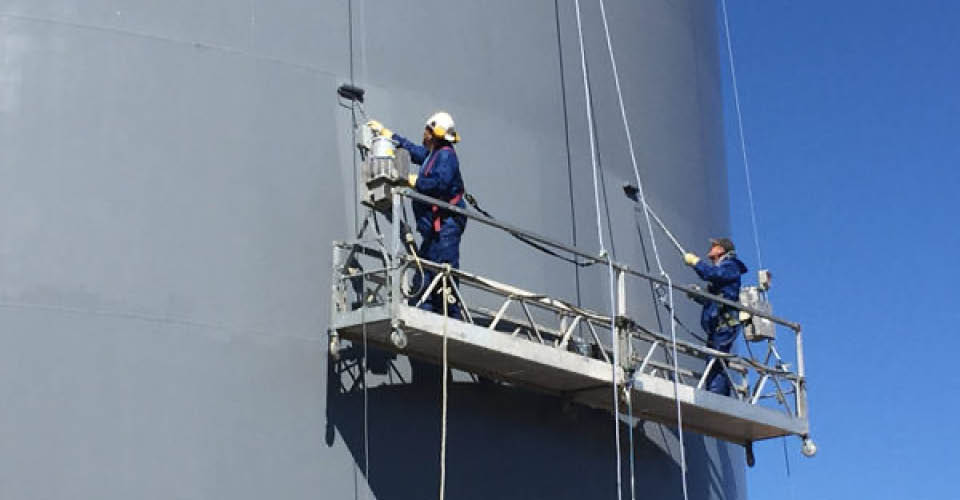 Brush and Roll Painting
For detail applications such as weld seams or fittings, or when overspray is an issue, our skilled technicians apply coatings with rollers and brushes.
Full containment not necessary
Ideal method when spray applications are not allowed
Keeping Safety First
Coatings projects are planned and executed for the highest level of safety.
They include site-specific safety plans with pre-project hazard identification and mitigation. We also coordinate with customer EHS, Maintenance, and Inspection departments.
Our technicians are NACE certified, thoroughly trained, and experienced in surface preparation and coatings application.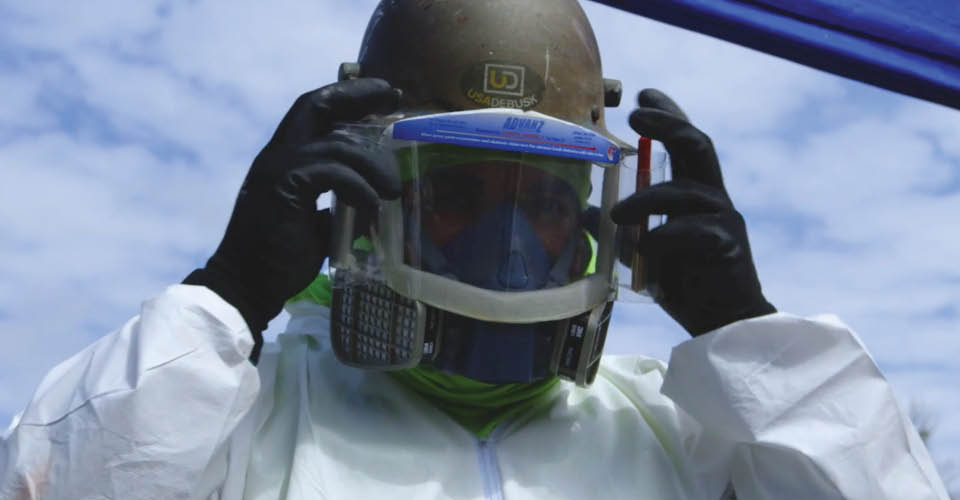 Experienced and highly trained personnel
Close coordination with customer EHS, Maintenance, and Inspection departments
State-of-the-art equipment
Site-specific safety plan with pre-project hazard identification and mitigation
Single point of contact for surface prep and coating
Improves coating quality and durability
Full range of coating methods