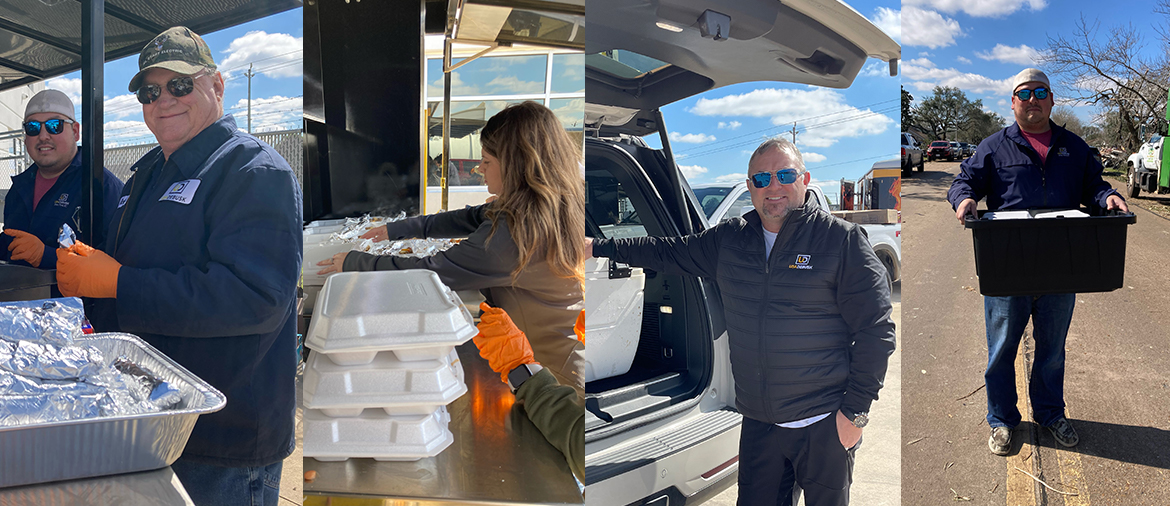 Volunteers Provide Food After Tornado Strikes
On Tuesday, January 24, an EF3 tornado struck southeast of Houston, tearing through the communities of Pasadena and Deer Park, the location of USA DeBusk's headquarters.
Miraculously, there was no loss of life.
However, the tornado left many people with damaged or destroyed homes. The area also experienced extended power outages.
As the community rallied to recover, volunteers from USA DeBusk gathered early the next morning to prepare food and head into the affected areas providing hot meals to first responders, clean-up crews, and victims of this devastating tornado.
We're proud of our team for the work they do every day… and for their willingness to step up and help others in time of need.
Editor's Note: We're pleased to report that all USA DeBusk families are safe and sound. Our facilities in the area reported no significant damage and we were able to continue normal operations.